Can you believe this photo? I seriously cannot believe this is my home. I am definitely having a "pinch me" moment thanks to Divine Flooring! Their Cosmopolitan Naked in Chevron is so so good. I cannot stop talking about how beautiful it is! The floors are so good, I am contemplating not adding furniture back to the first floor. Haha.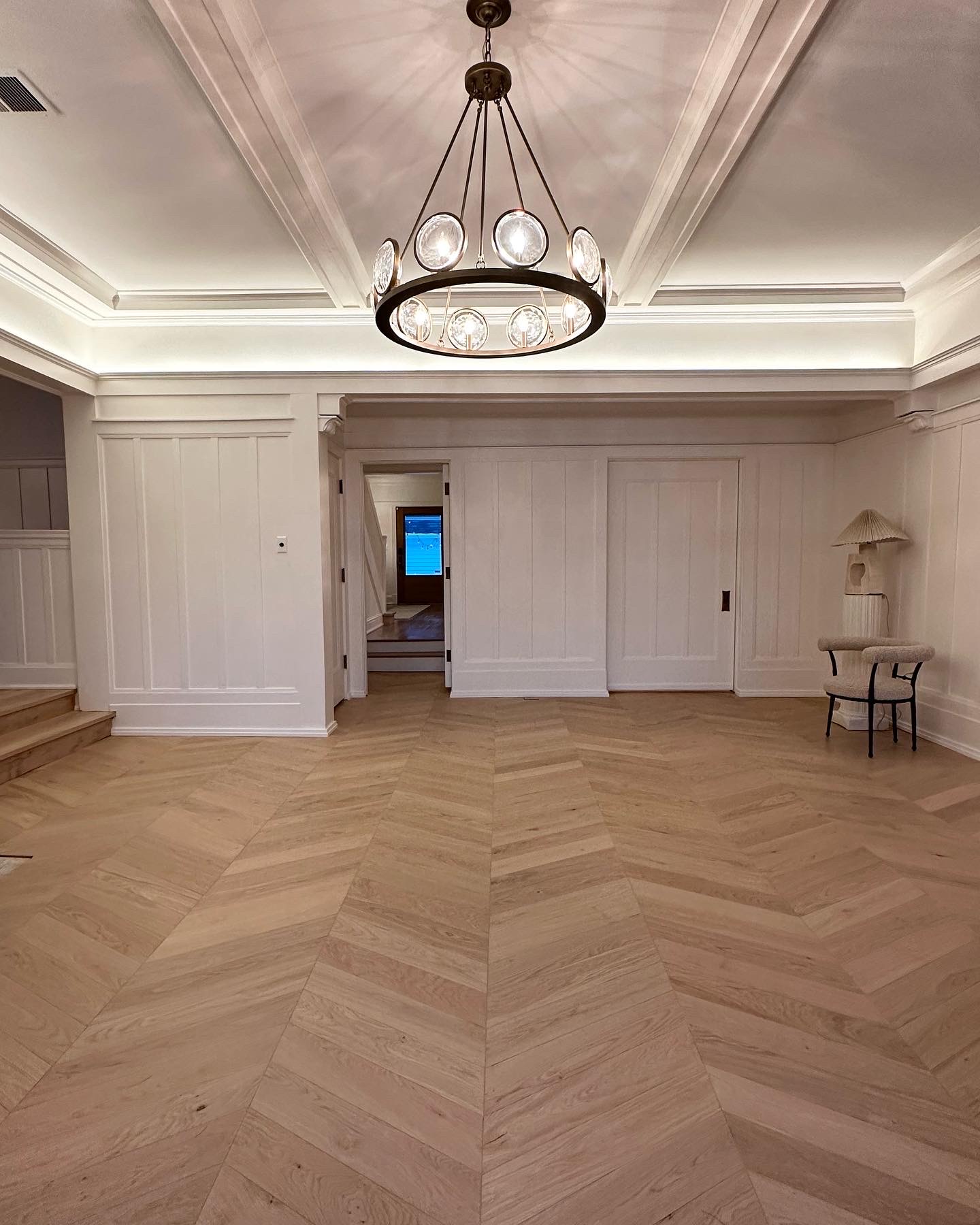 Shop this look: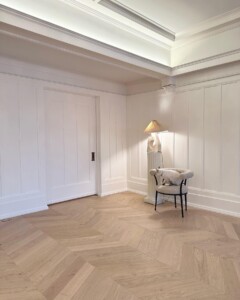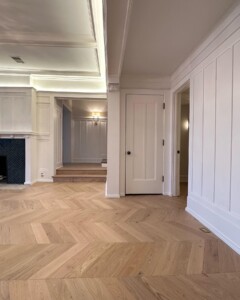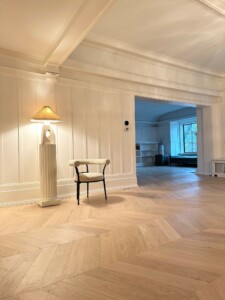 When you remove old flooring, the base shoe trim also comes out. Sometimes you can save it and reuse it and I did this in the sunroom. However, this time around, I ended up needing a taller base shoe trim because we ended up with a larger gap between the floor and the baseboards. So, I looked in Home Depot, Lowes and I did not find anything I liked and nothing tall and wide enough. So, I did some research and found a local wood shop that was able to help me. I spoke to the lady on the phone and she sent me two profiles that were 2 inches long, and this is the size I needed. I did not like them because they seemed a bit too intricate. I wanted a simpler, more modern profile to suit the molding that we already had in our home which is very clean lined.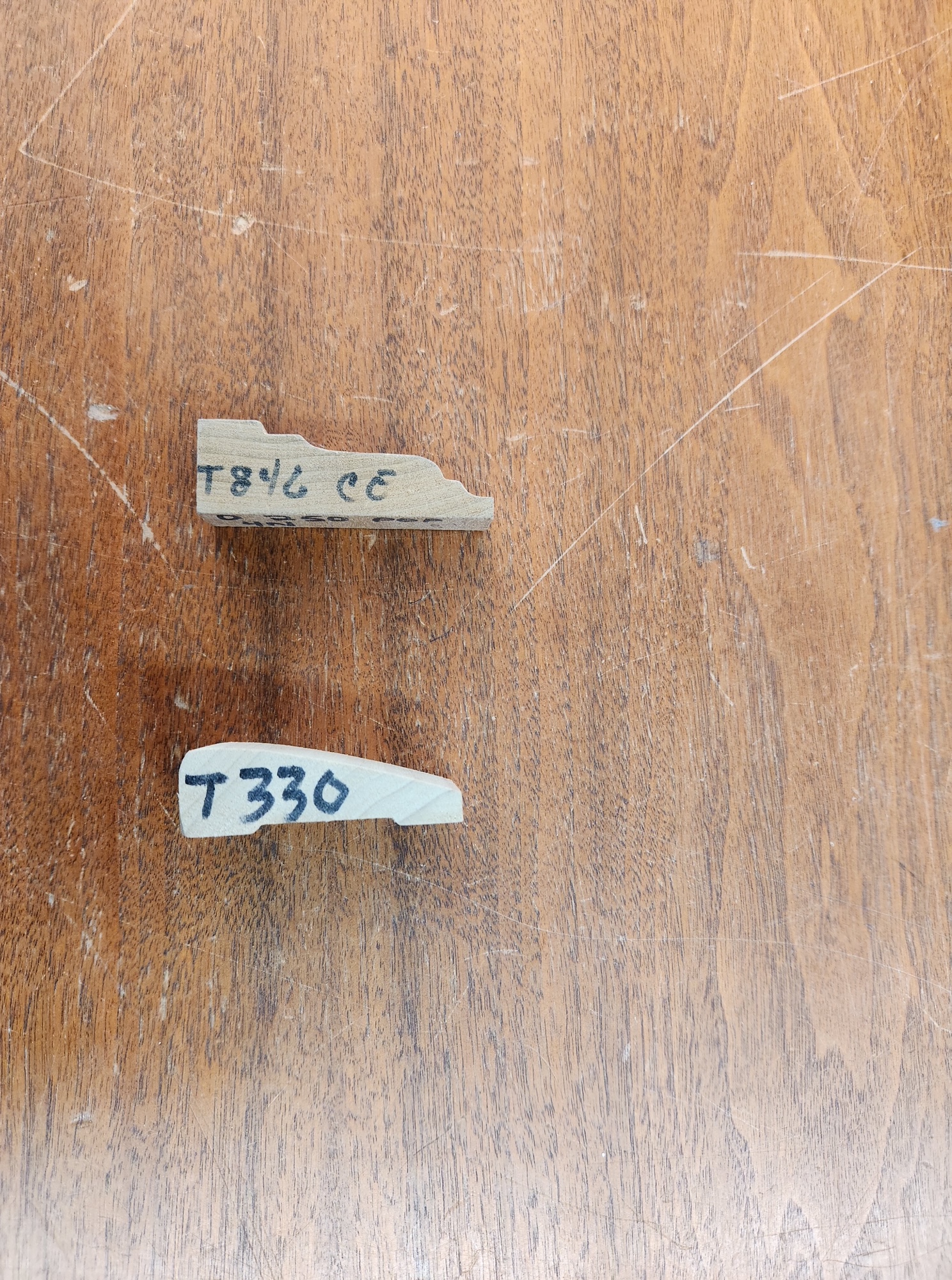 After discussing with the wood shop, I asked them to come up with something cleaner and less detailed. We came up with the drawing below. I wanted to try to match our old base shoe trim in the house because I still have it in some parts of the house.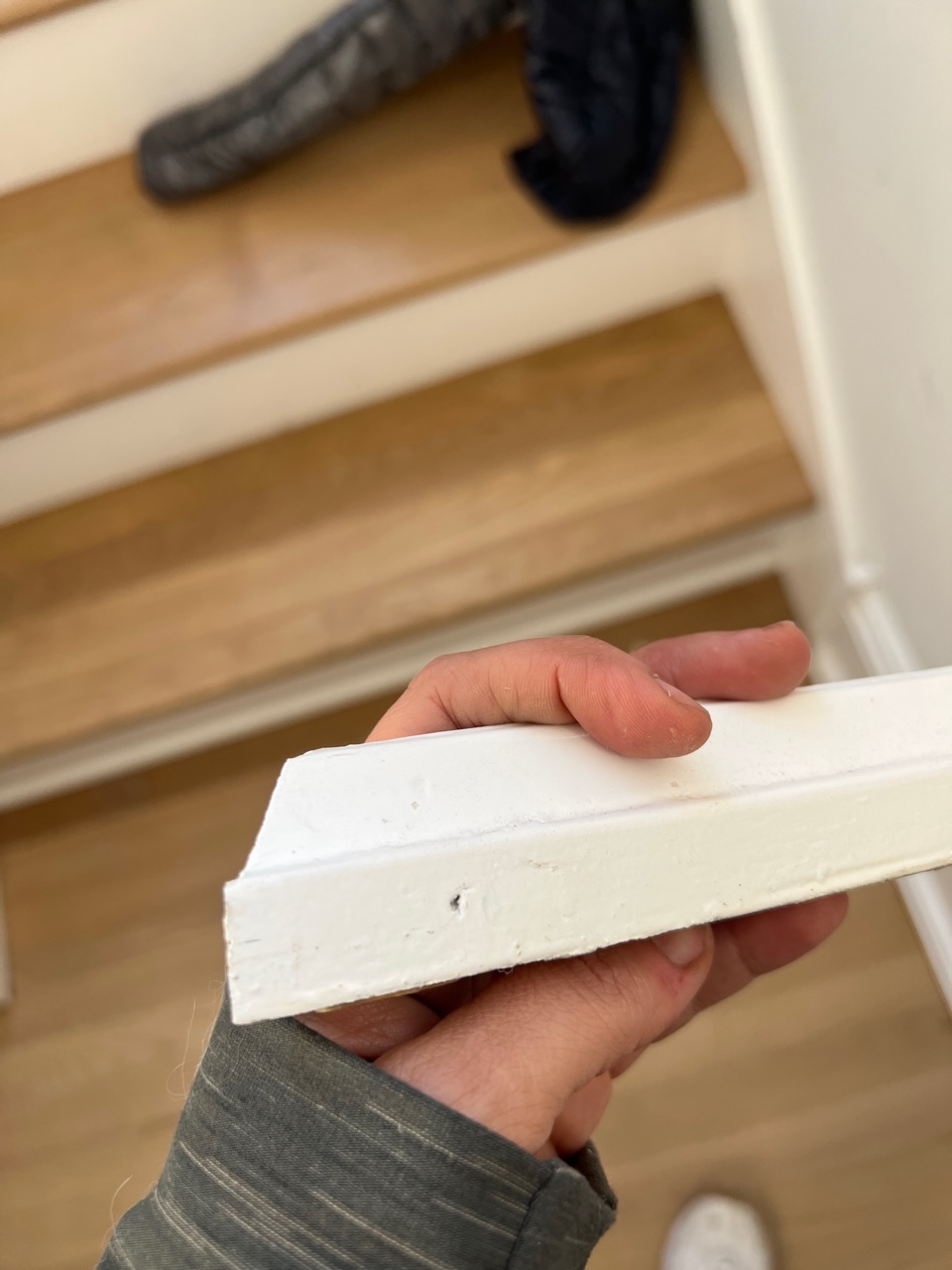 I was so happy with how it turned out. We ordered 300 feet of it in poplar wood and it is 2 inches tall and 5/8 wide. We had it primed and painted in BM PM-01, our old trim color to match all of our trim and moldings. I think it turned out great. Take a look below. It looks so seamless! Let me know what you think and don't forget to sign up for my newsletter so you don't miss anything! Next up is furnishing these new floors!