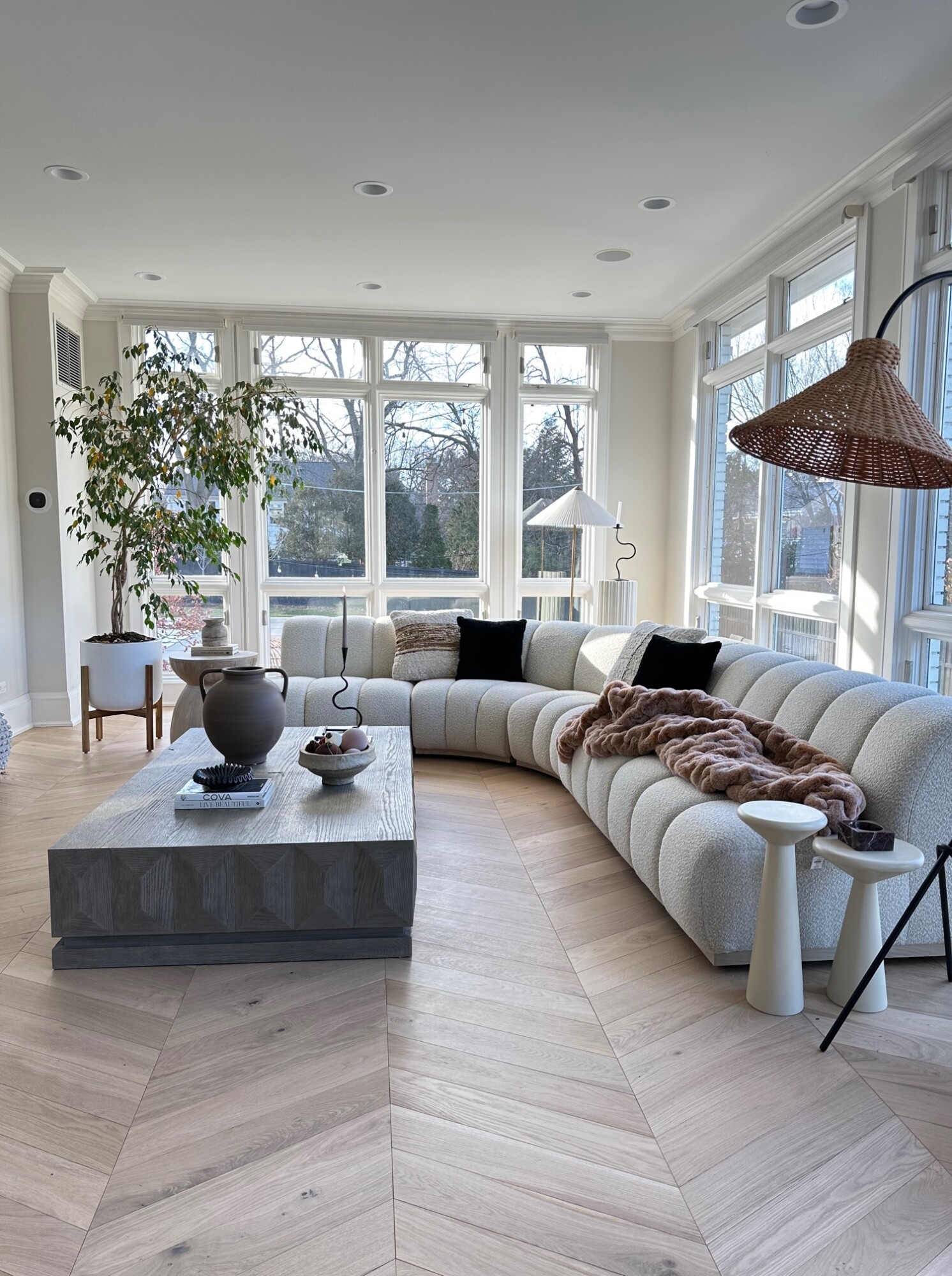 As you know, we've recently removed the carpeting in the sunroom and adding gorgeous prefinished wood flooring with Divine Flooring. I partnered with them to help me create the space of my dreams. I chose European Oak from their Cosmopolitan Naked Collection. I actually went with the Chevron, which I was hesitant at first to do, but we loved it so much we are continuing with it for the front room and foyer as well! We have started these two other rooms this week and it is looking fab! The chevron is giving the spaces the Parisian pied-a'-terre look that I've been chasing since moving into this historic home. All the gorgeous details and moldings tell me that this is the direction I need to go with the house. I let the house do the talking and I am so excited about this vision that I've had for this home since moving in 3 years ago.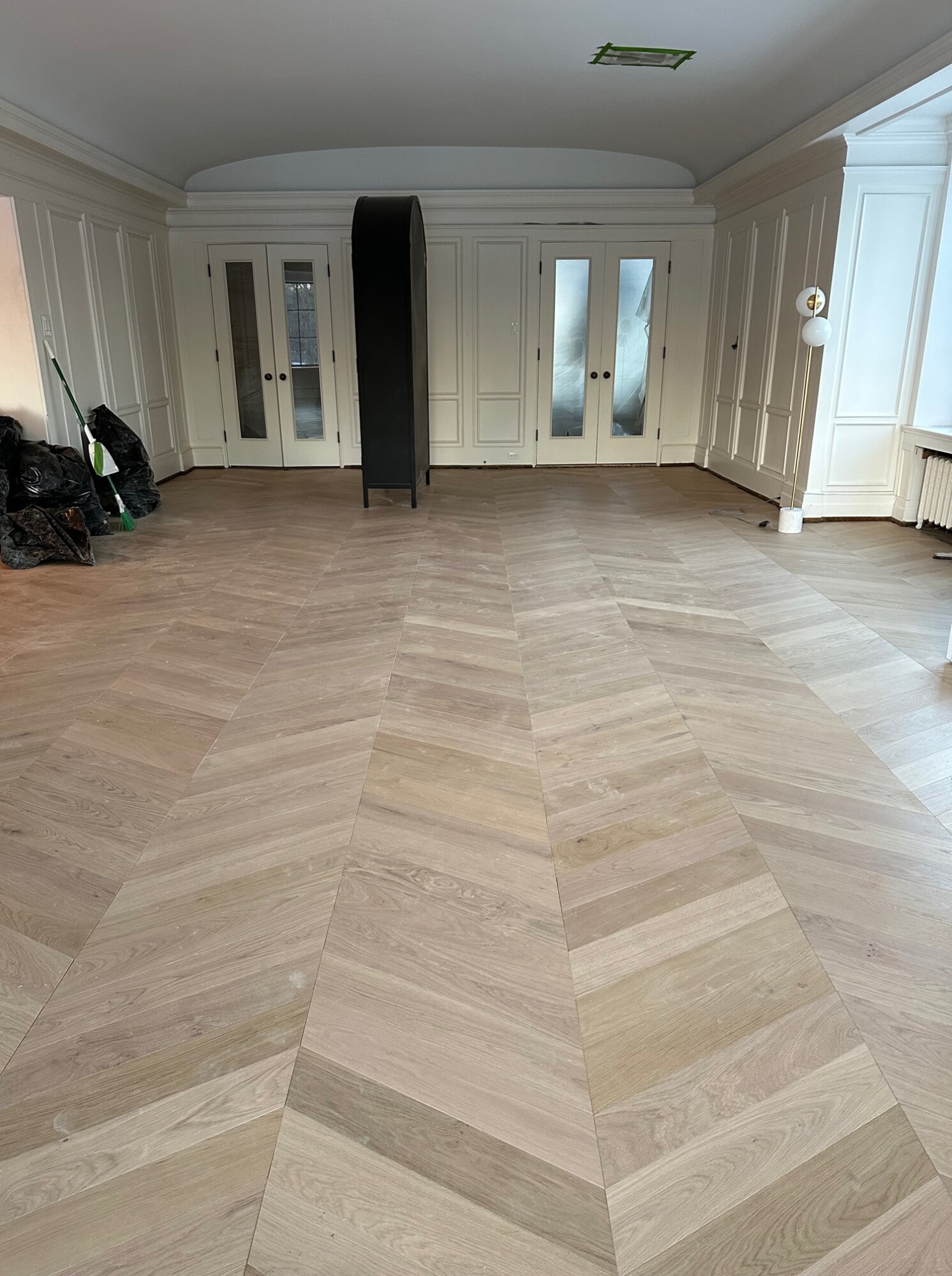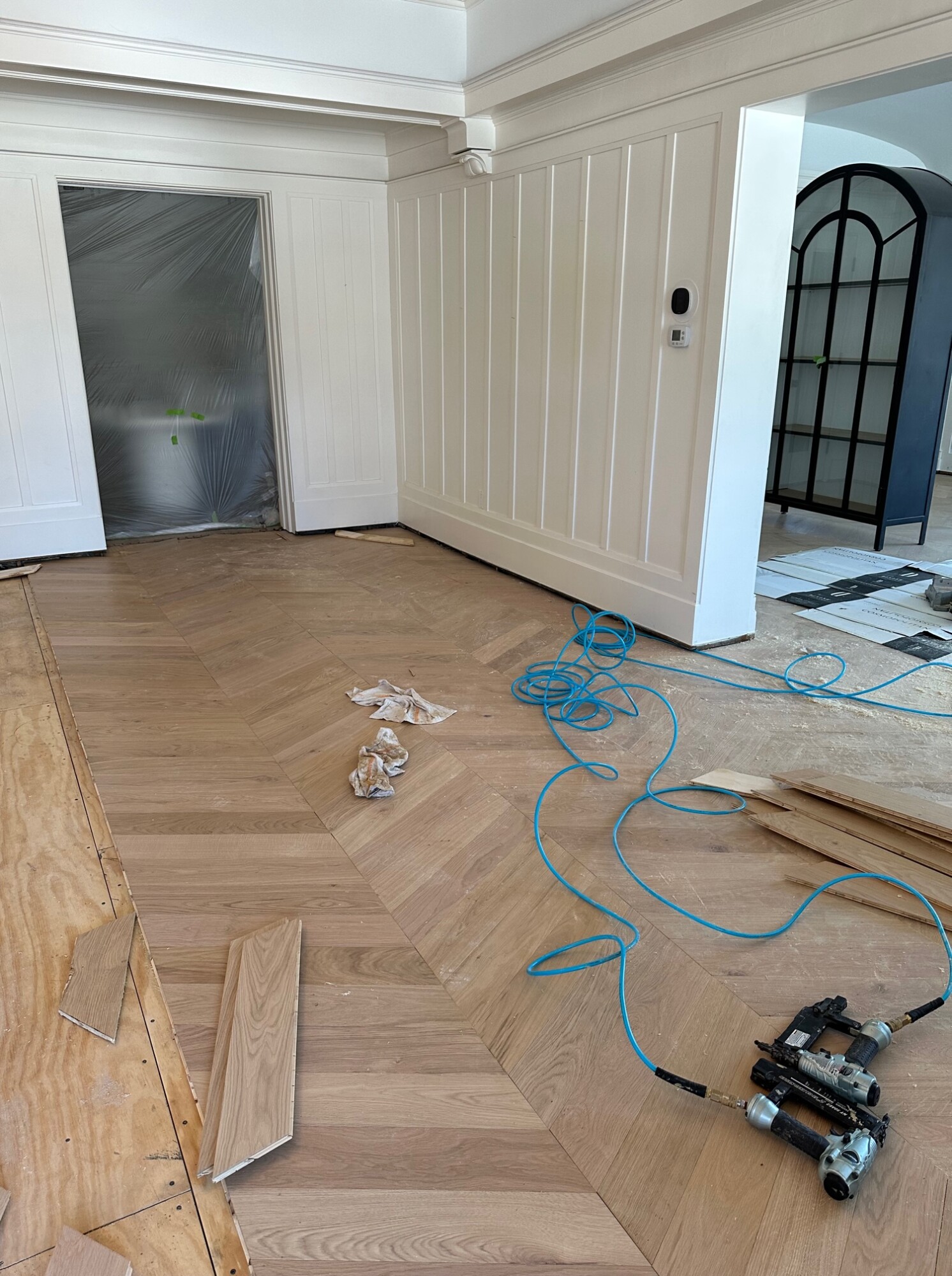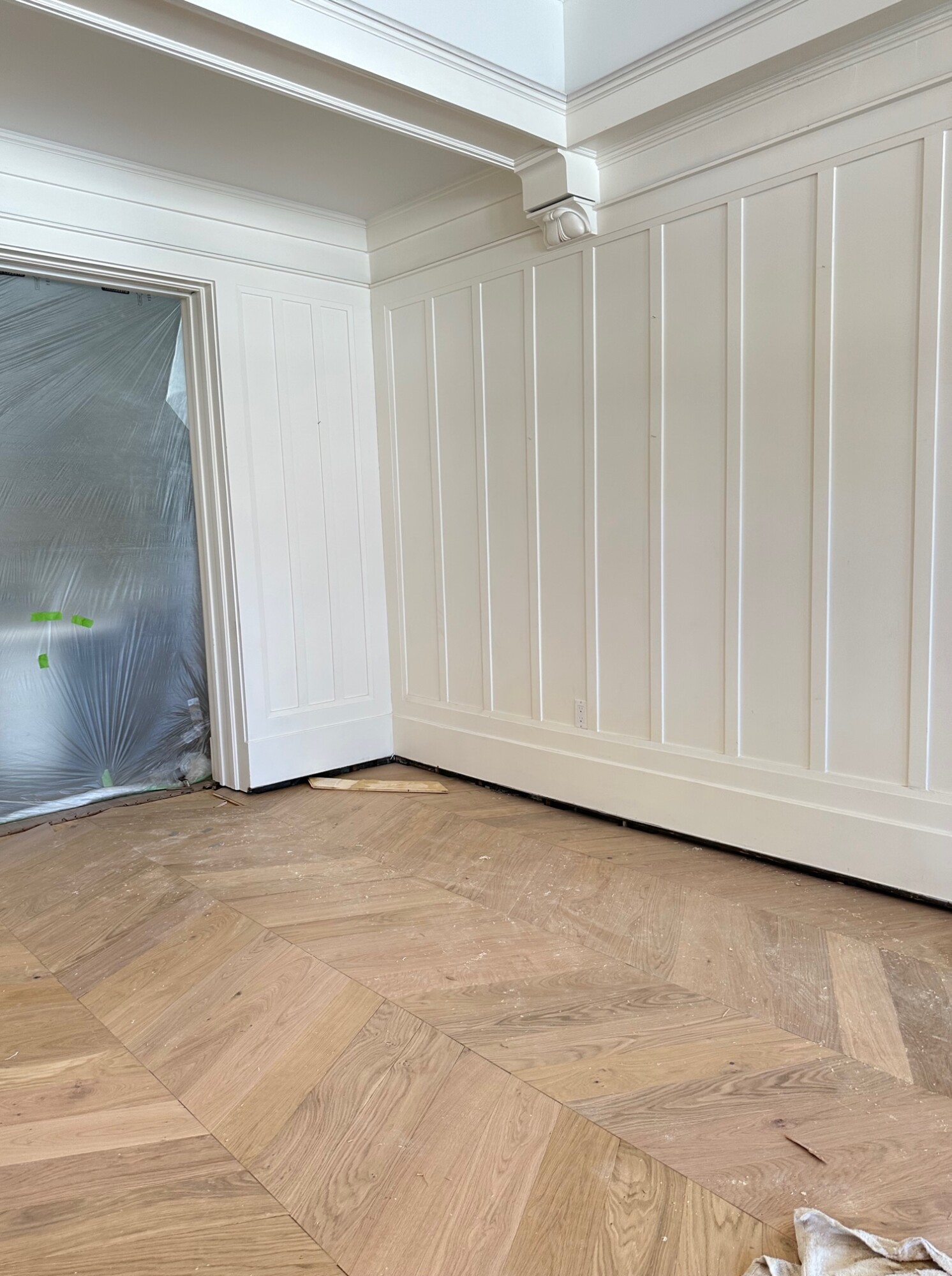 Base shoe trim is missing from all the walls. Do not worry, this will be installed by the end of this week. We had to get it custom made as we need a slightly taller trim now that the floors are all level.
The chevron turned out better than my wildest dreams. It truly is so timeless and classic and I know I made the right choice for this home. We finished the foyer and the front living room, where I have an office planned in one half of the room for myself. Take a look below at where I taped where the desk where go.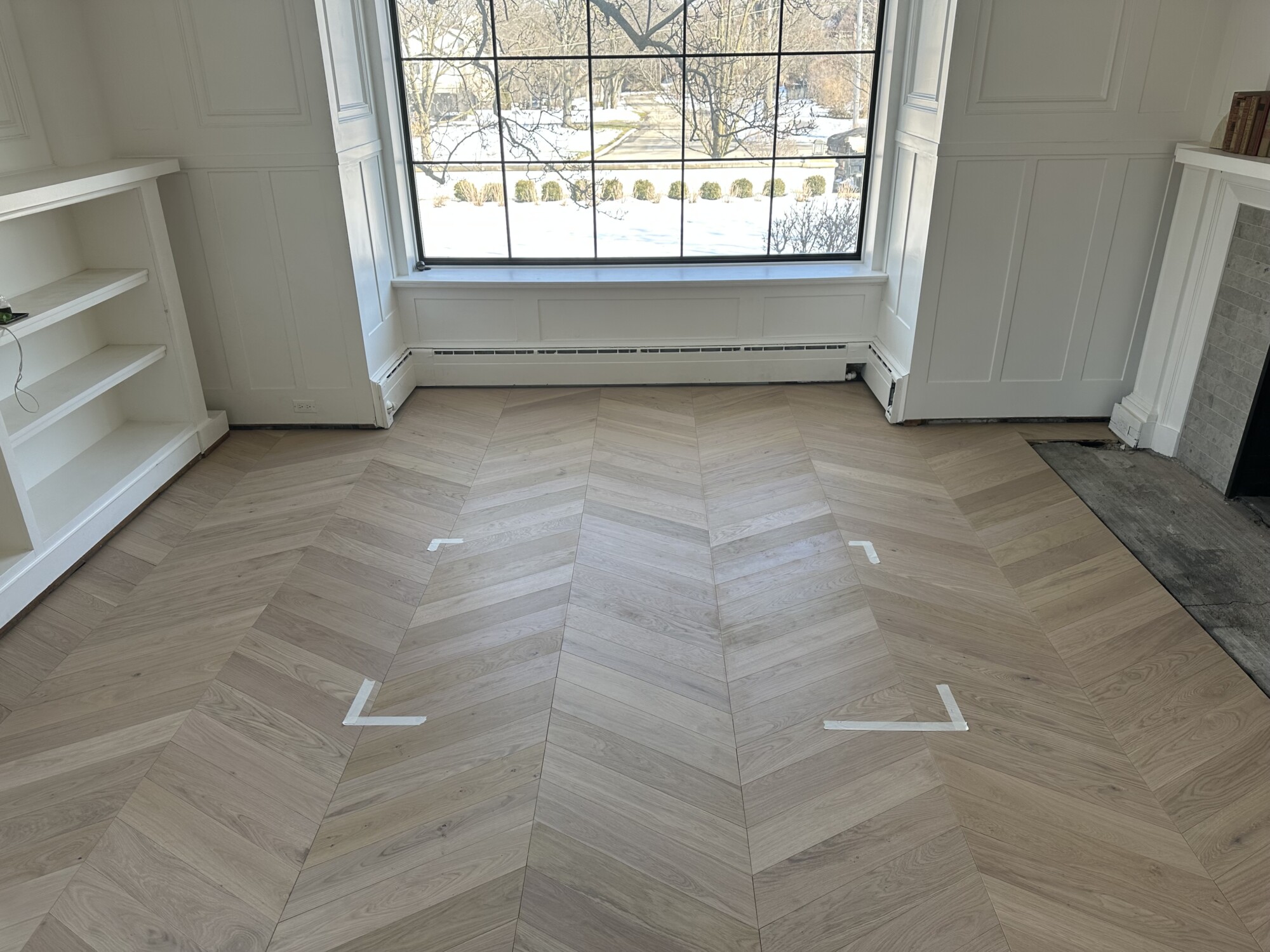 Above, you can see that the fireplace floor/hearth  needs tile. This will be delivered, hopefully next week. We have 3 fireplaces that will be getting new hearth tile from Riad Tile and I am so happy to be partnering with them once again!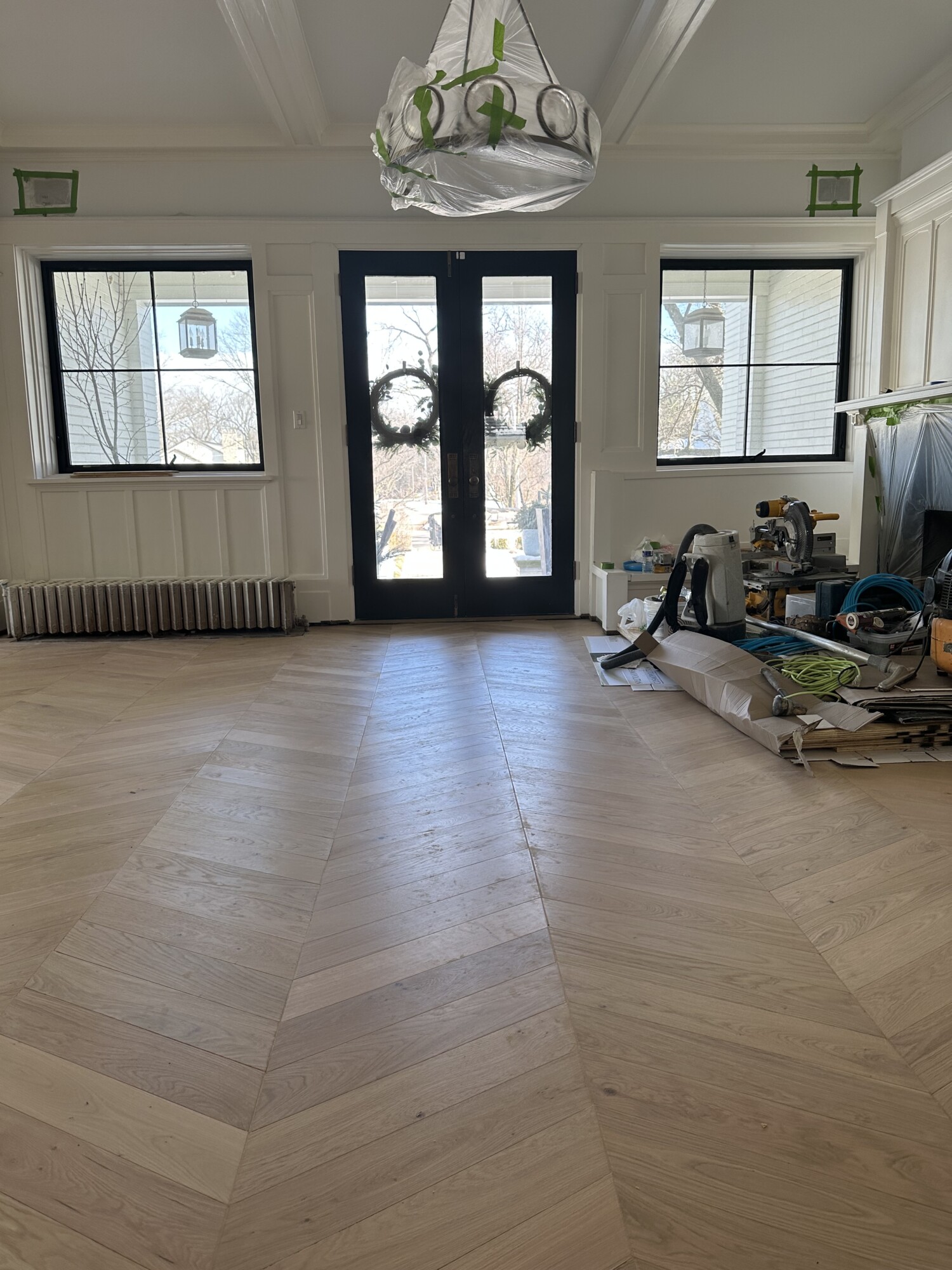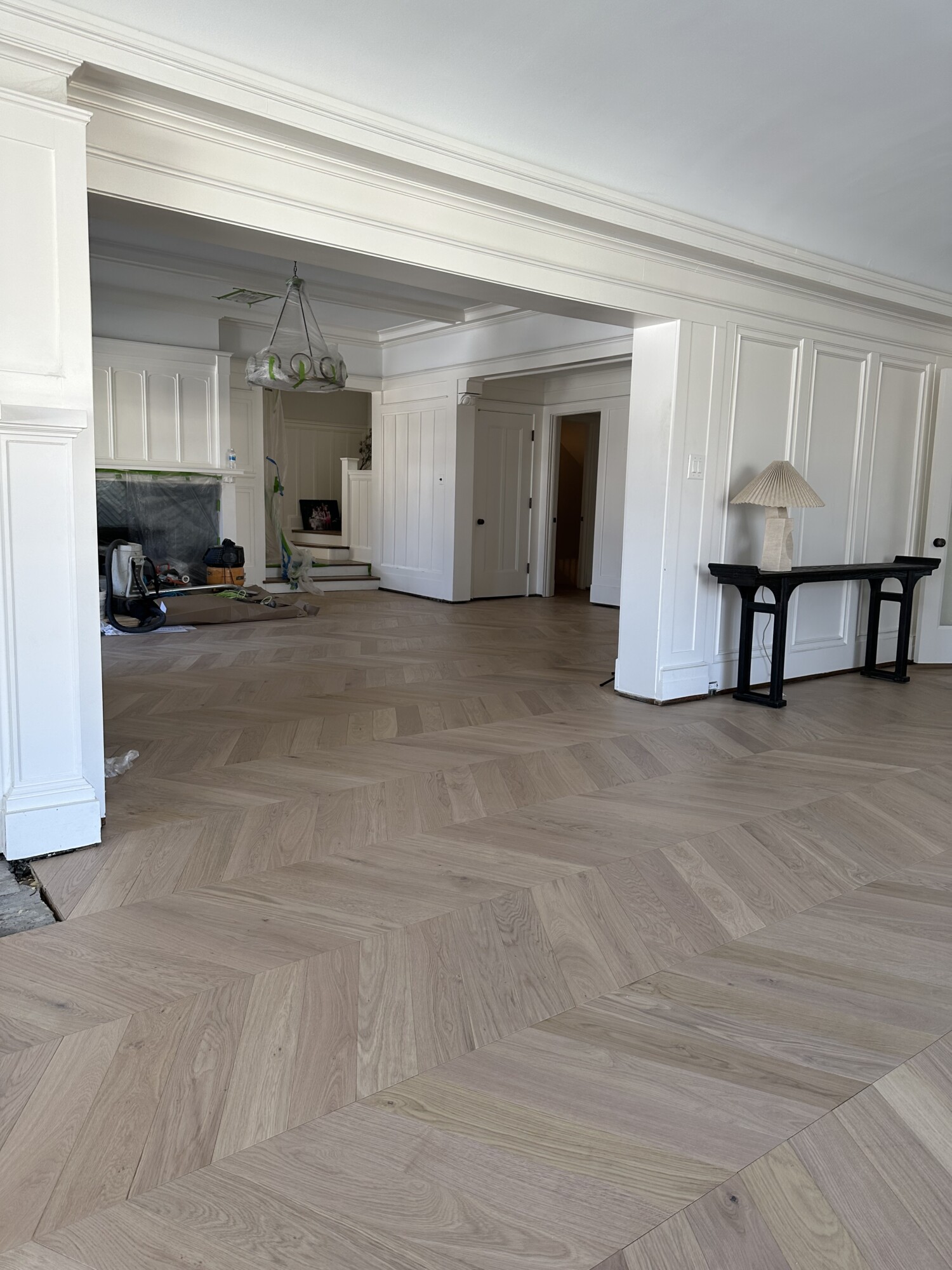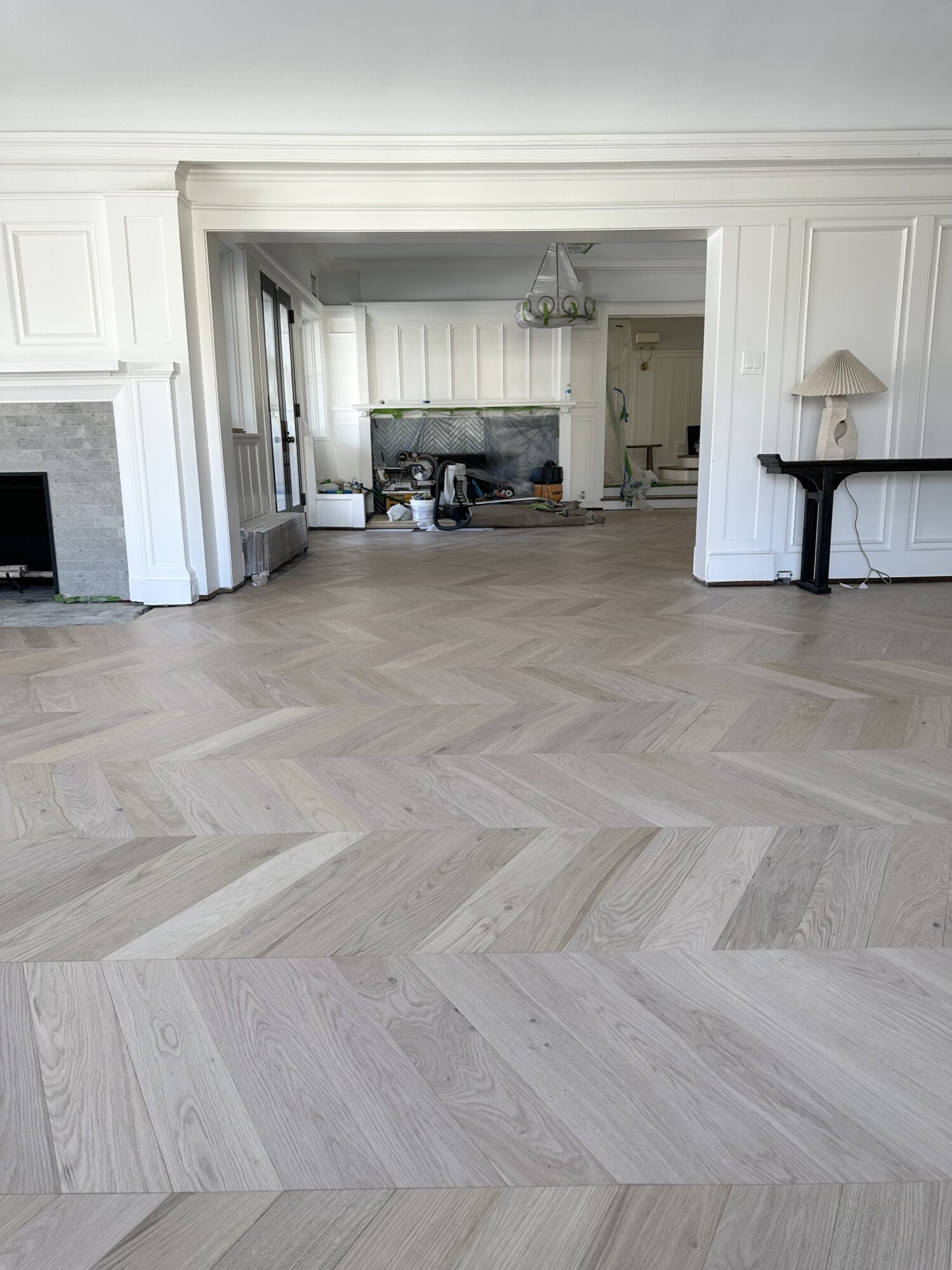 This view of the front room looking into the foyer has got to be my favorite. As you can see the chevron plays differently when you look at it sideways. Sometimes I wonder if I should have laid it sideways (walking into the house).
Stay tuned for so much more on these floors in the next coming weeks. Make sure to sign up so you don't miss anything!