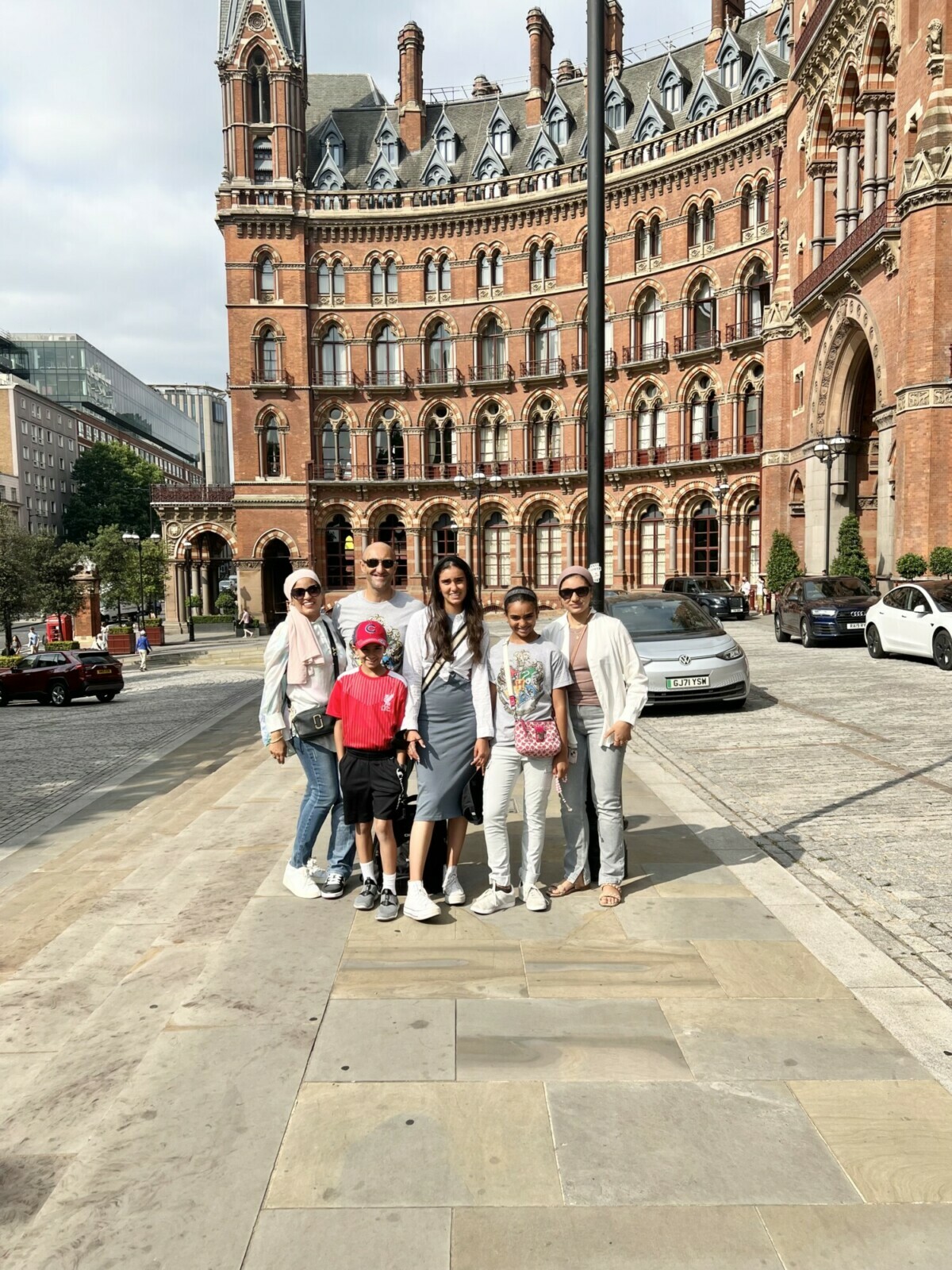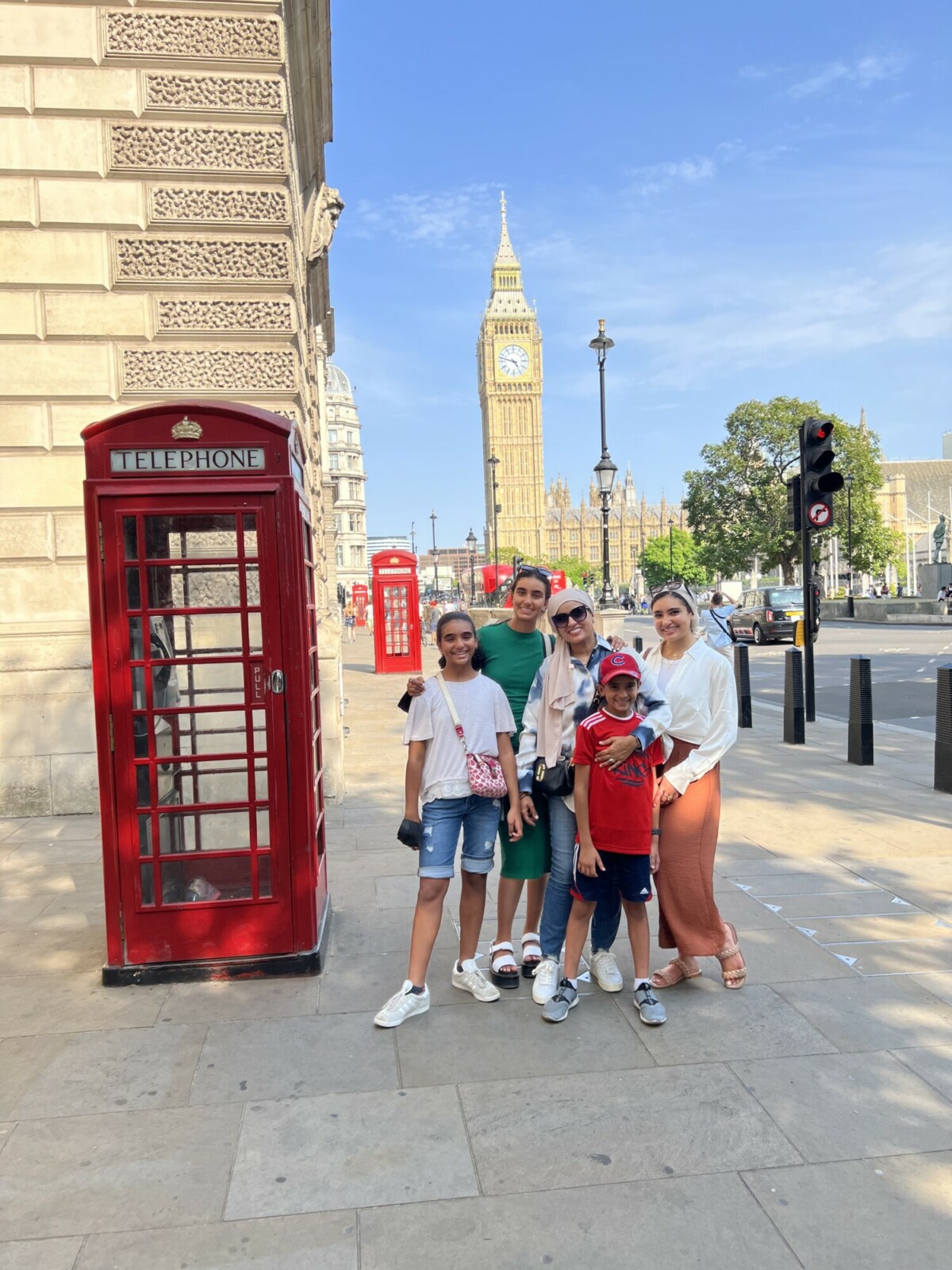 Itinerary: 3 Days in London, 4 Days in Paris
London:
We took our third trip to Paris and London this past July and I am finally able to write about our adventures. Paris is definitely not what "Emily in Paris" makes it seem like. It is very crowded in the summer, sometimes making it kind of difficult to enjoy. But, we still loved it…I mean, it is Paris afterall. We actually started in London for 3 days and then ended in Paris for 4 days. We visited the Cotwolds (which was the highlight of our trip), we did a Harry Potter tour (since we had our kids with us), and checked off all the local tourist attractions including Buckingham Palace, and the London tower.  The Cotswolds trip was an all day trip that included stopping in 4 famous Cotswolds towns. If you love seeing old stone villages and streets, then this is a must when visiting London. It was straight out of a fairytale. I highly recommend taking a day trip to visit the Cotswolds.  This time, we did not have time for Windsor Castle and Bath, but highly recommend. We stayed in the Marriott Renaissance, which was super convenient being located next to St. Pancreas Station which we took to Paris. The kids loved seeing the international trains come in to the station and it was super convenient on the 3rd day when we took the train to Paris.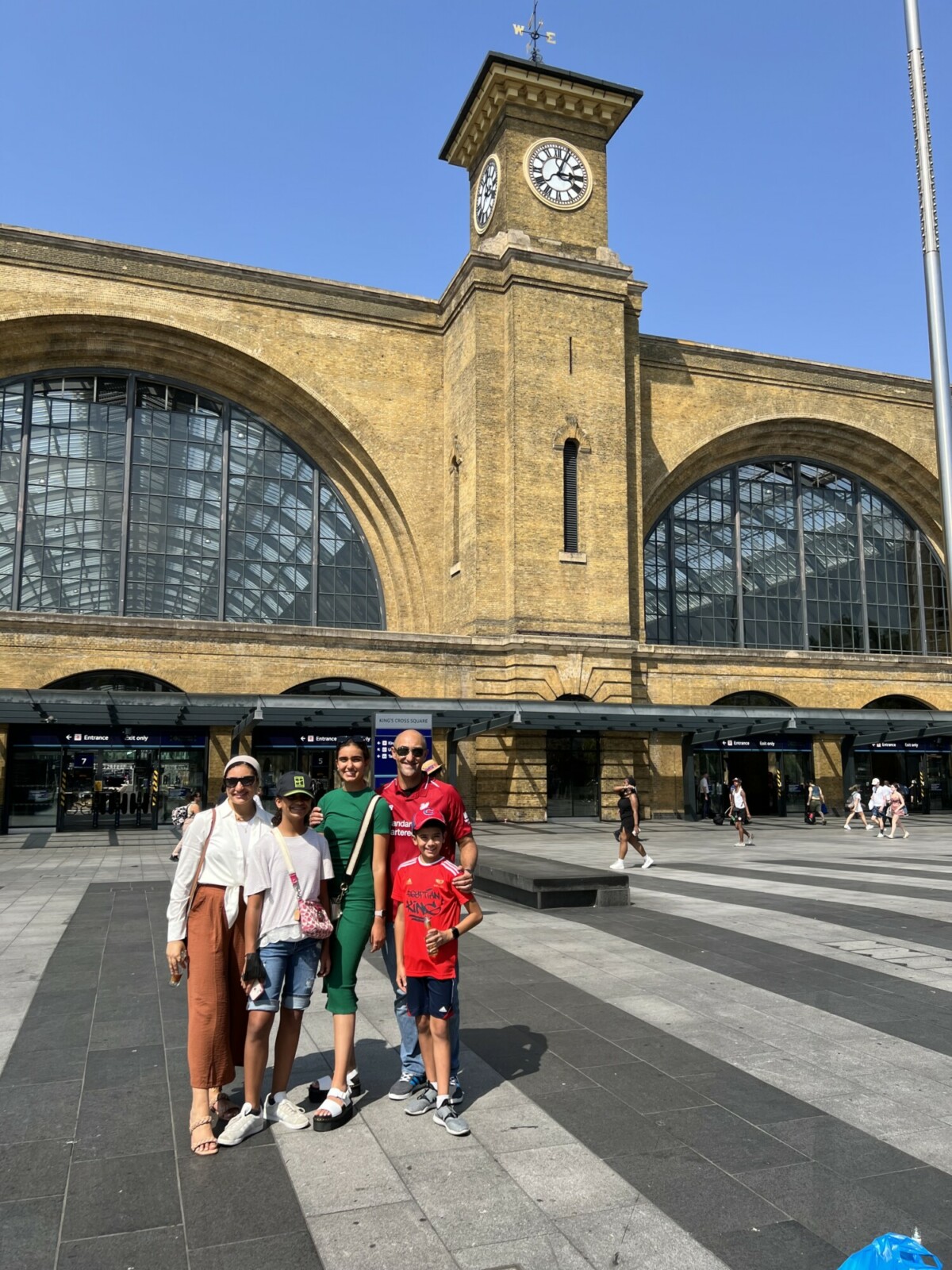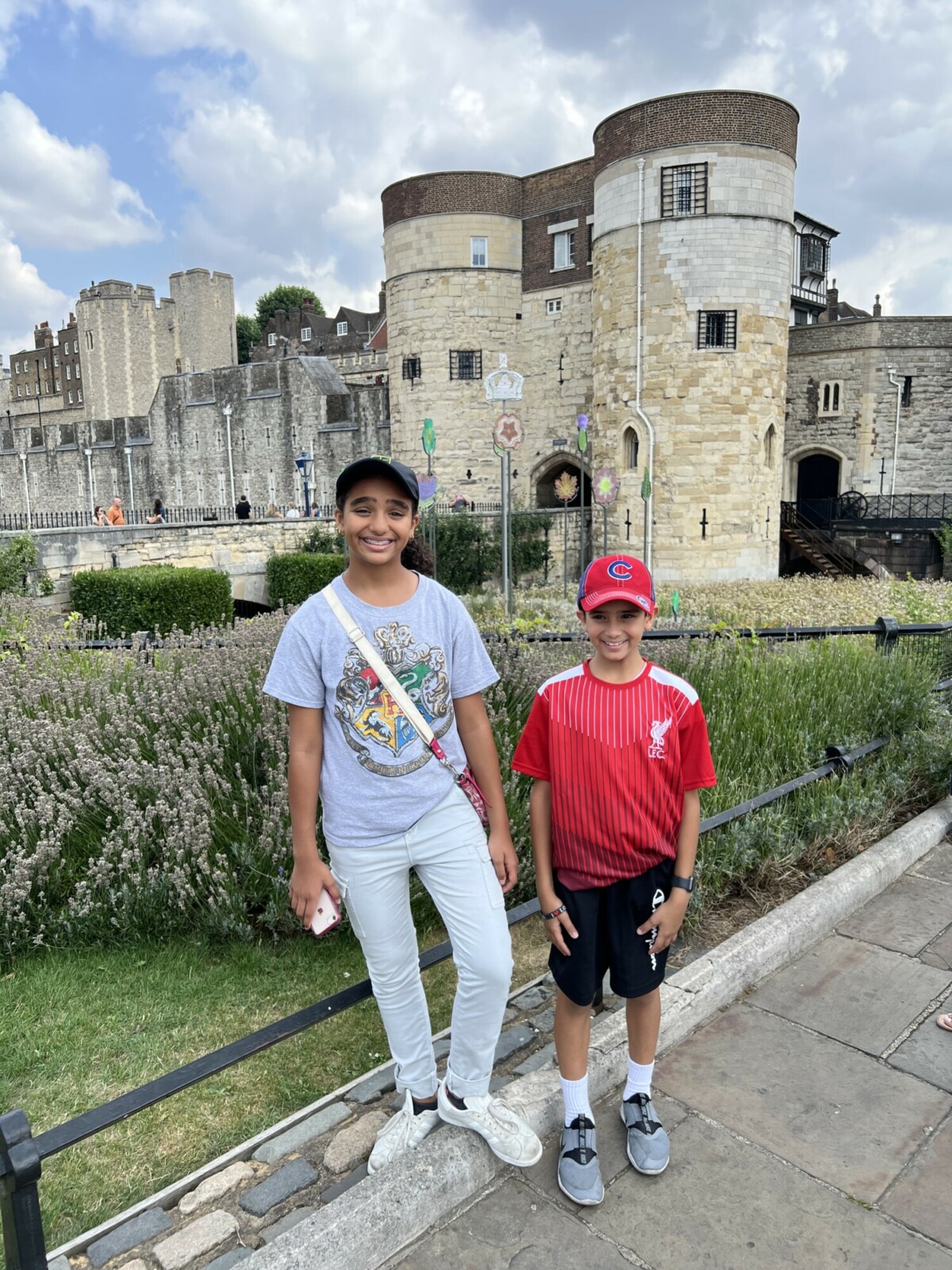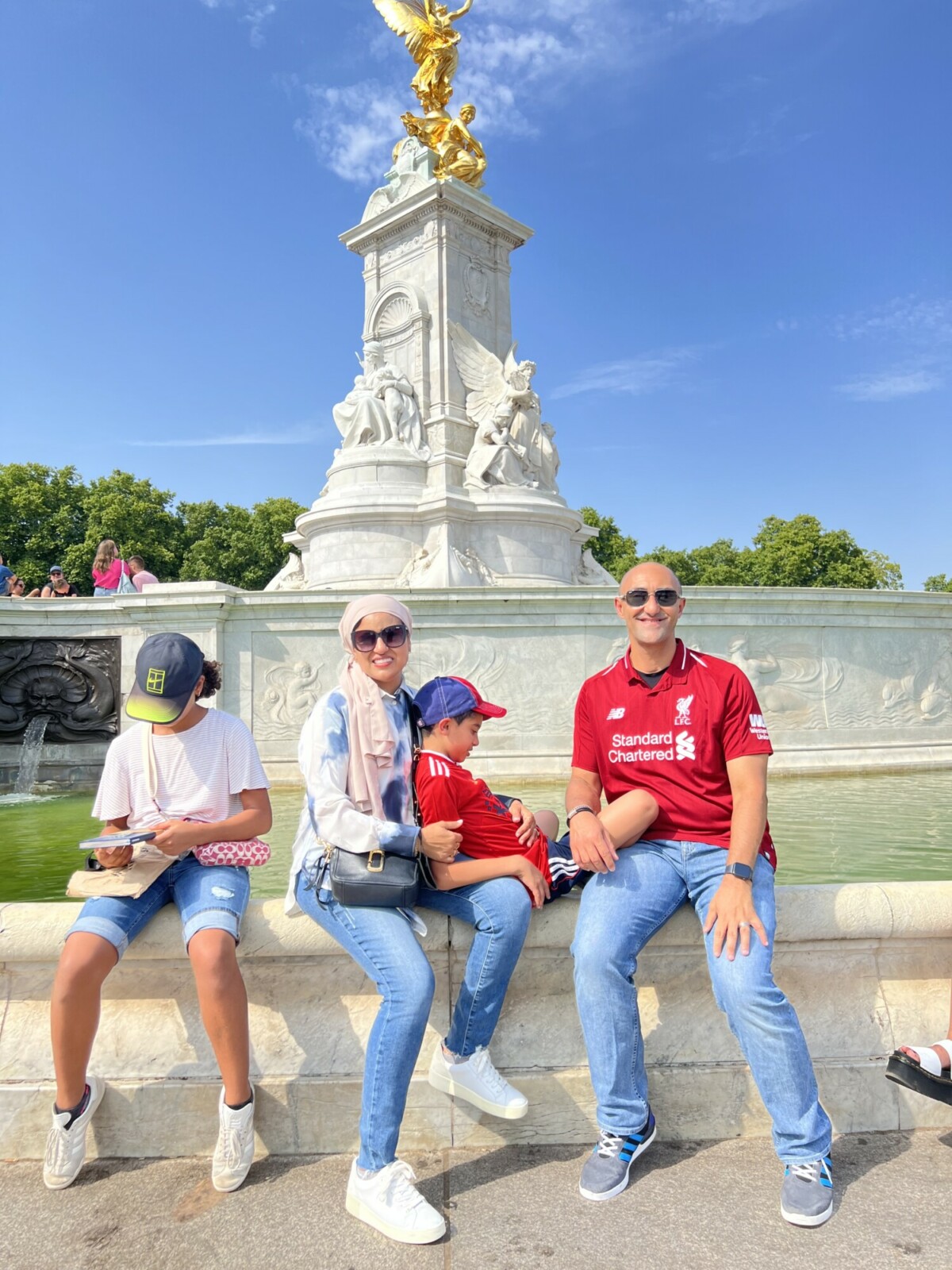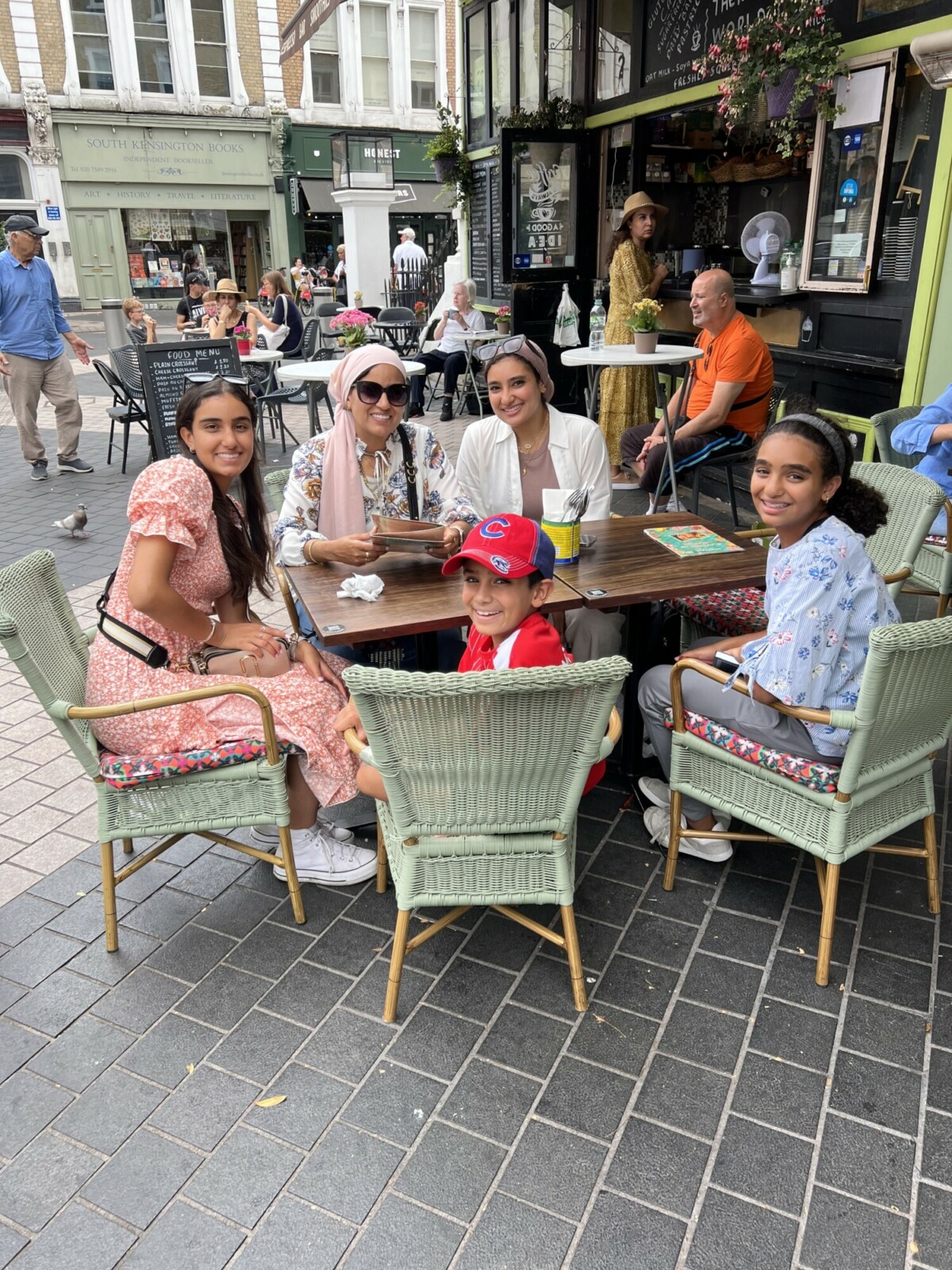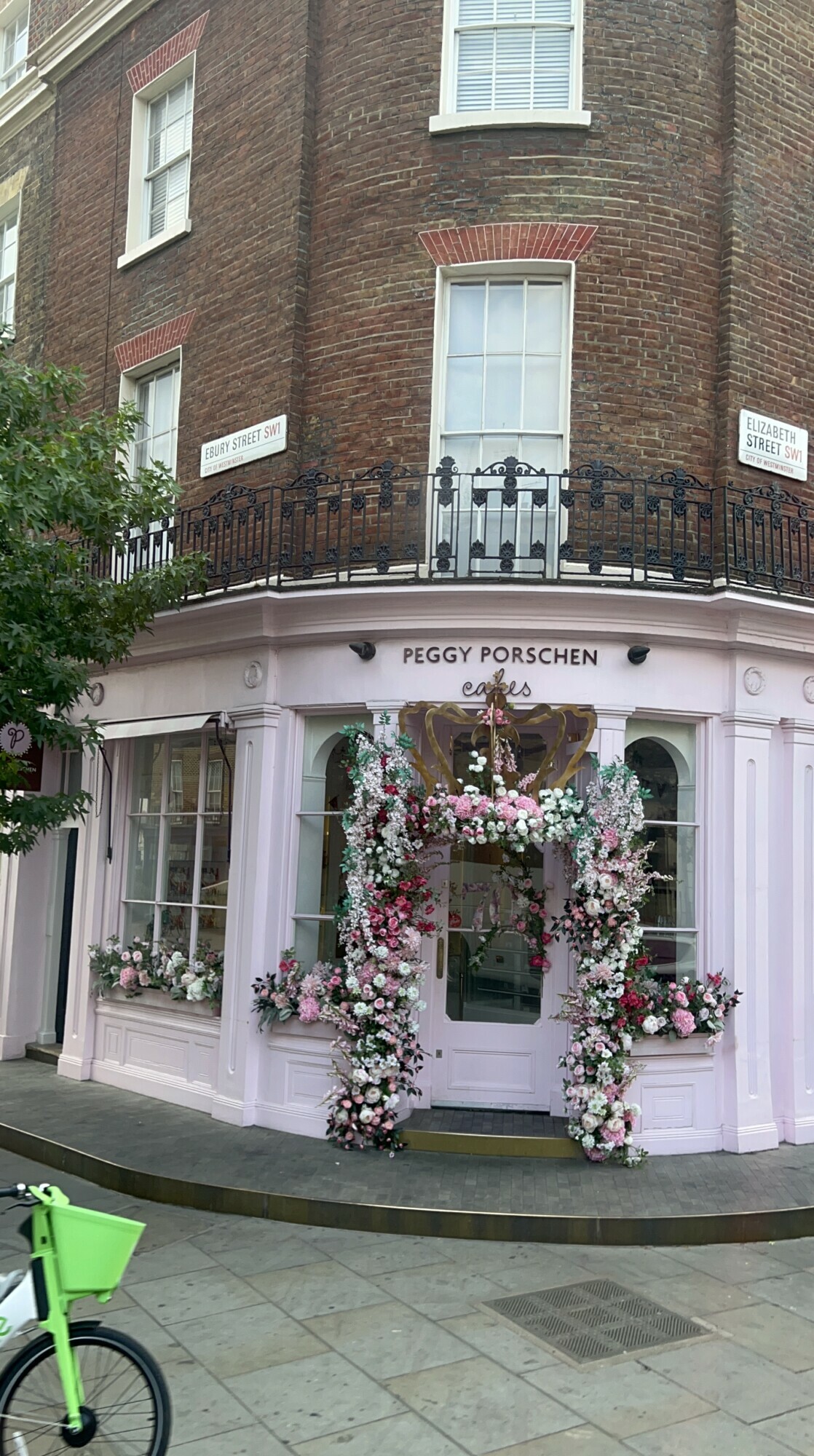 The Cotswolds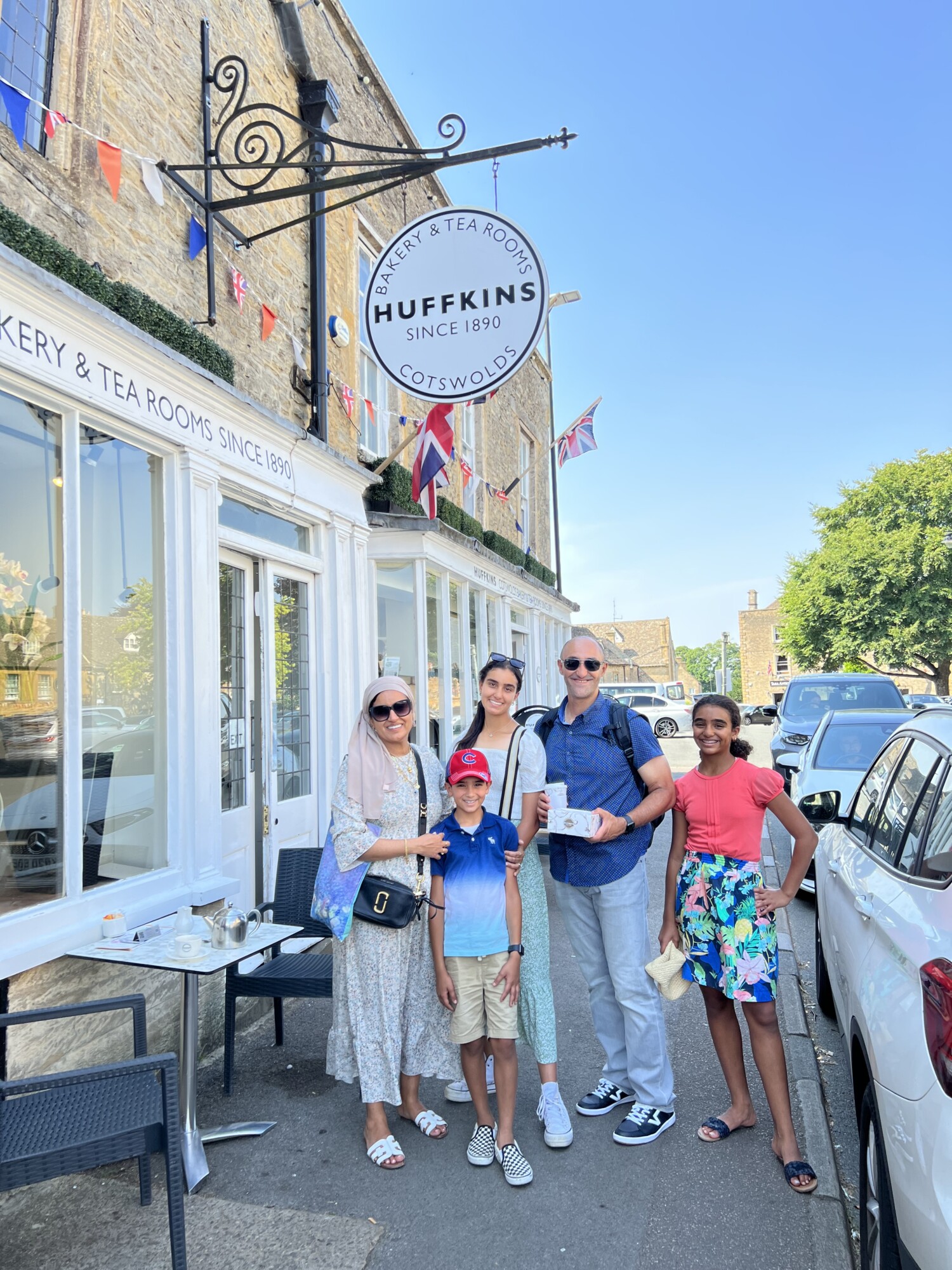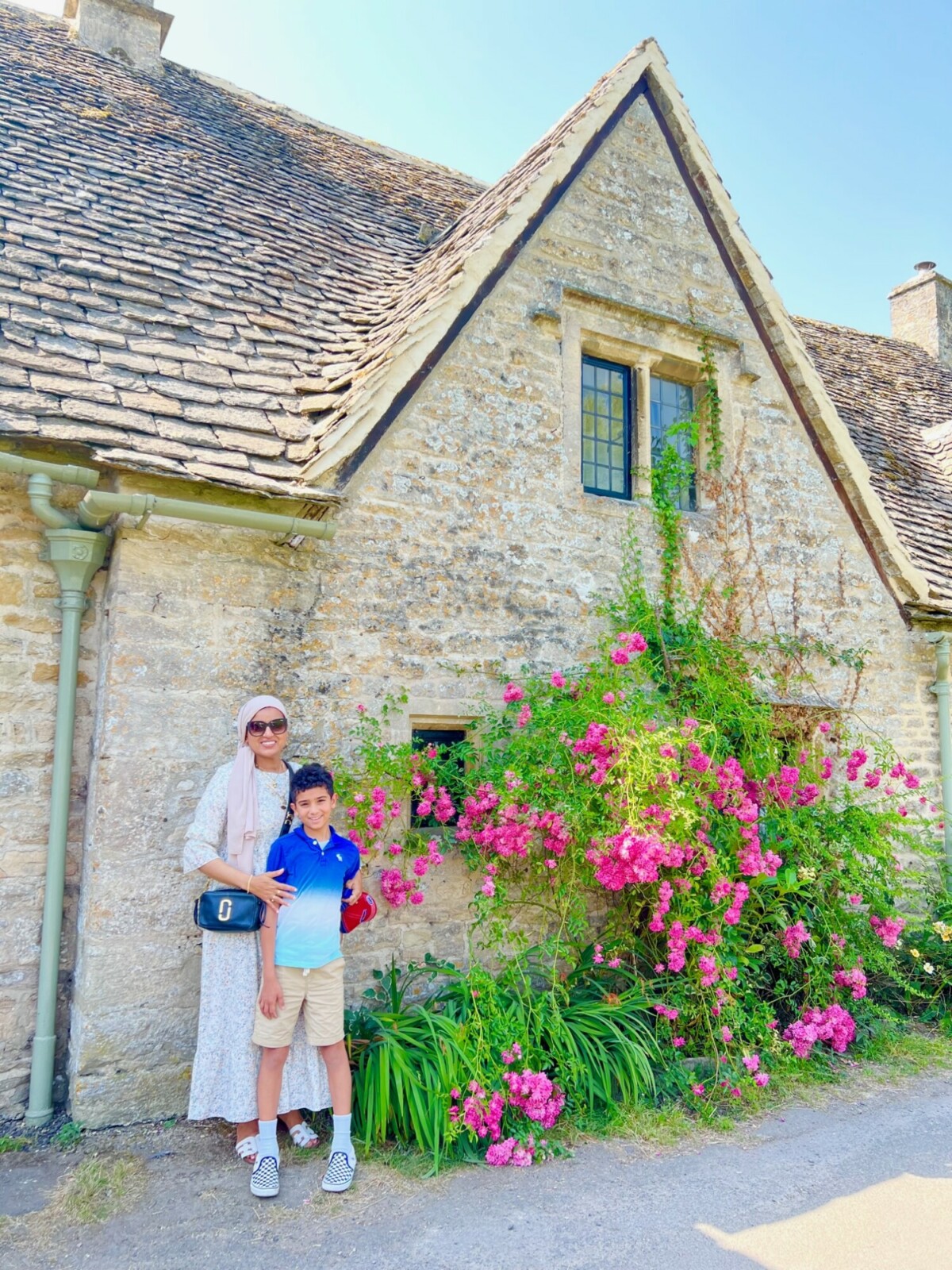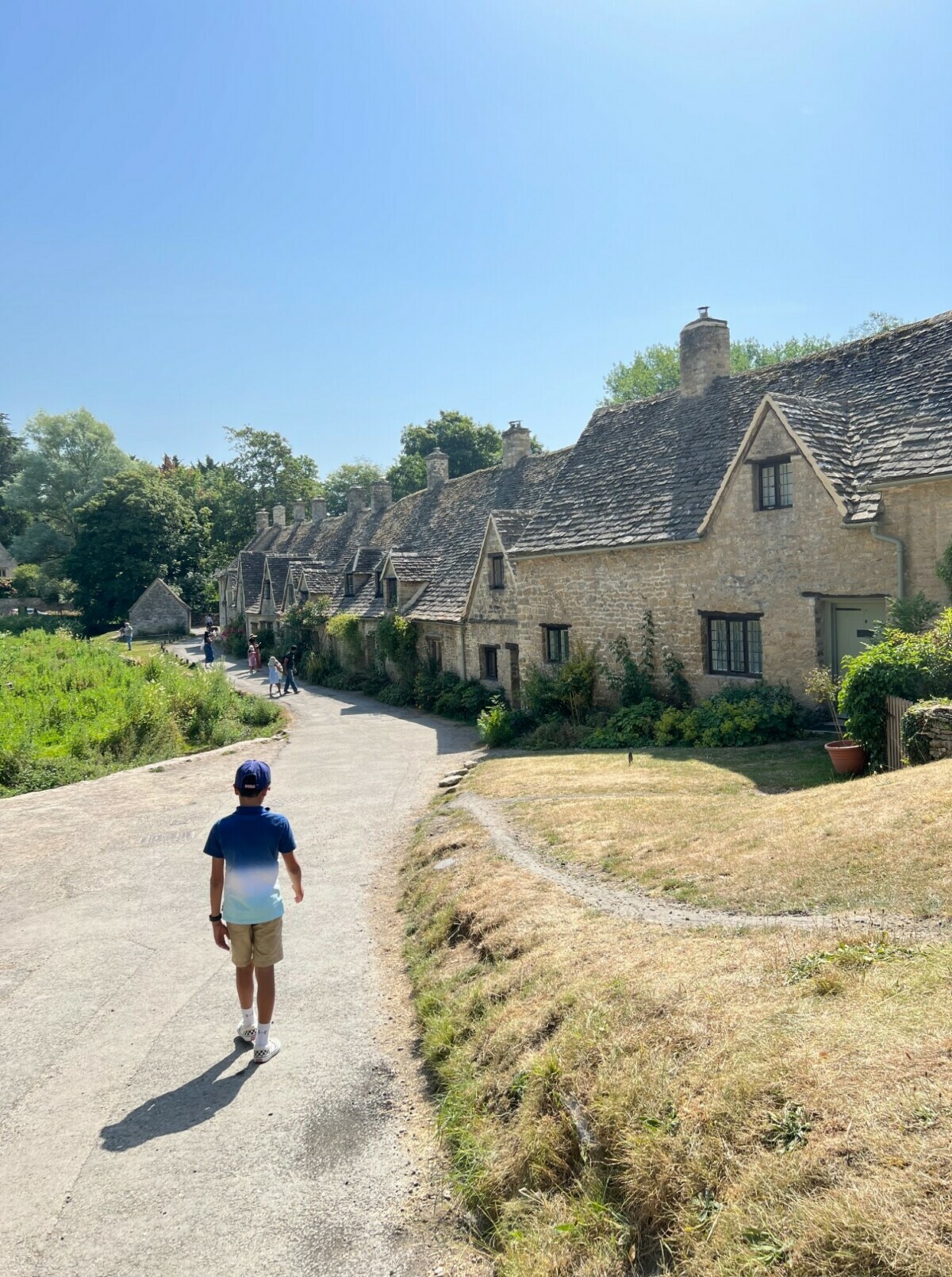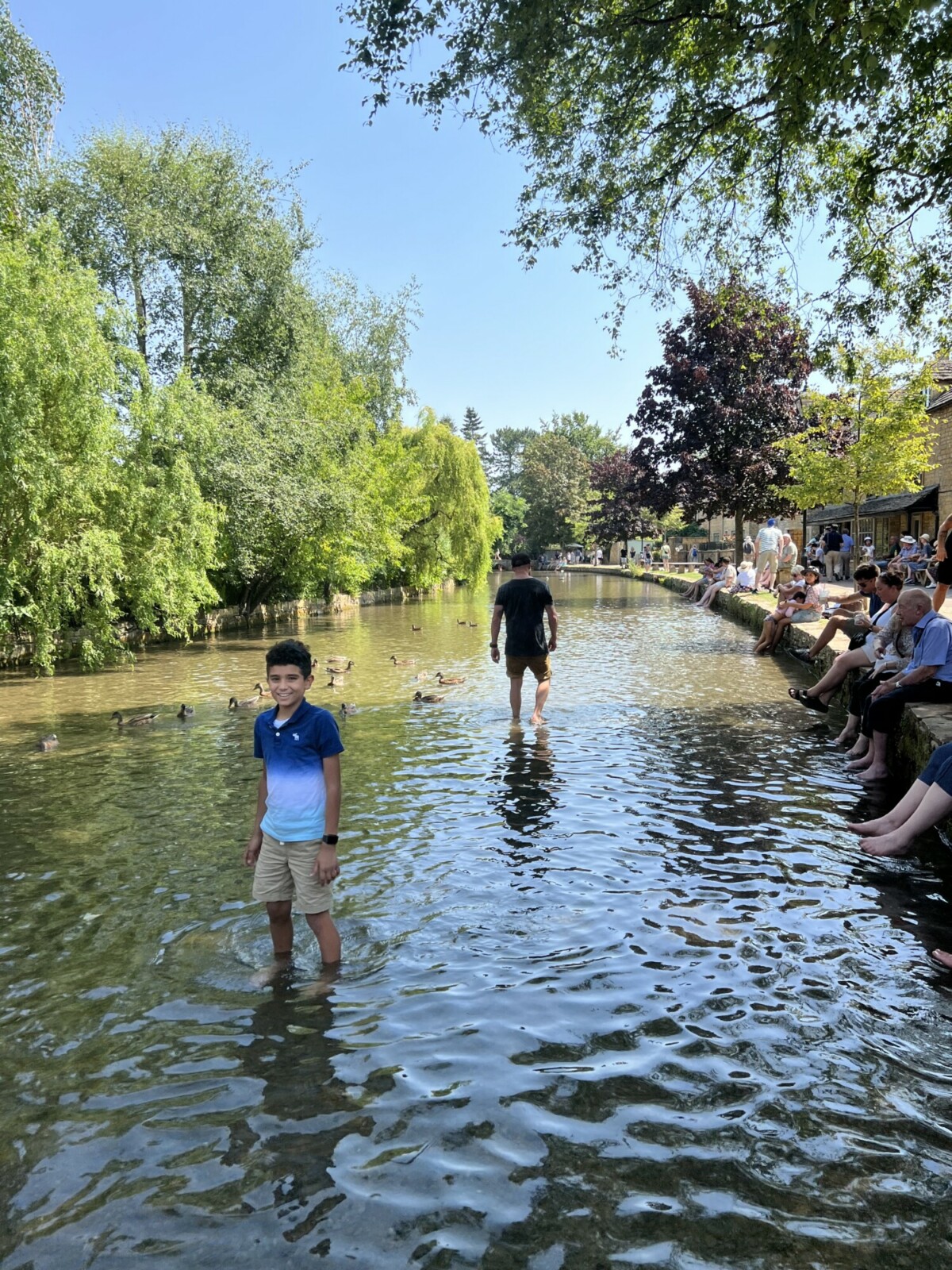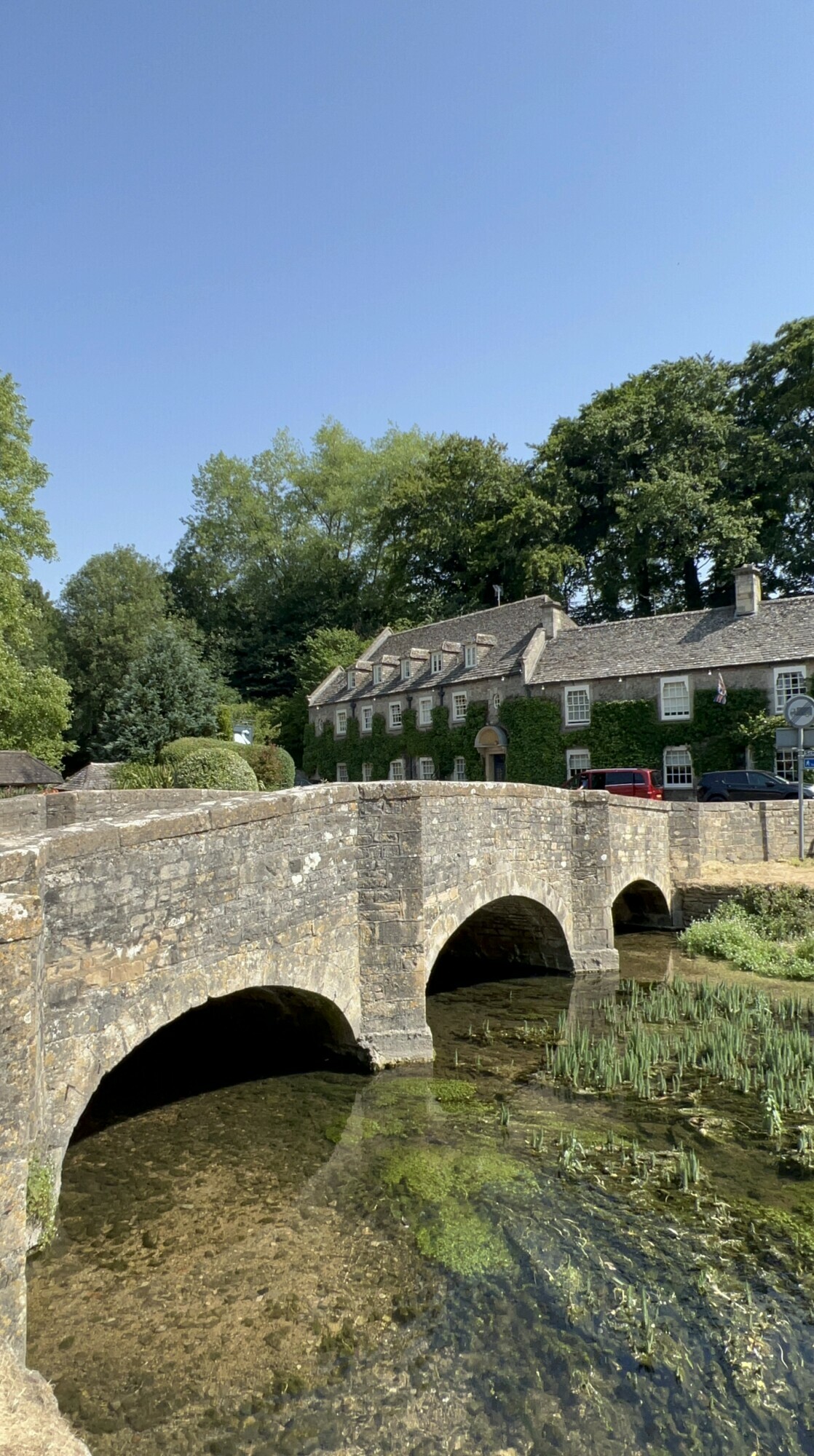 Paris:
This was my 3rd time in Paris and I cannot wait to go back. There is just so much to see and do and you cannot possibly finish it all in one day. The one thing we missed this time around was visiting Versailles which we did on our last trip. Versailles requires one full day if you'd like to visit the gardens and thoroughly walk through the castle.  We did the more local attractions in Paris since we had our 4 kids with us: ages 21, 16, 12, 10. My kids were the perfect ages for Europe and we cannot wait to discover more cities with them.
In Paris, we stayed in the 15th Arrondissement, in a cute boutique hotel, Hotel Gustave. We chose this one because it was located next to the Metro and also walking distance to the Eiffel Tower, which my kids wanted to see everyday (I don't blame them). On the first day in Paris we had our Anniversary luncheon with our kids at Le Train Bleu, in the 12th Arrondissement. This restaurant is a must when visiting Paris, not only was the food splendid, but the atmosphere and gilded ceilings were a must-see. We felt like royalty dining here.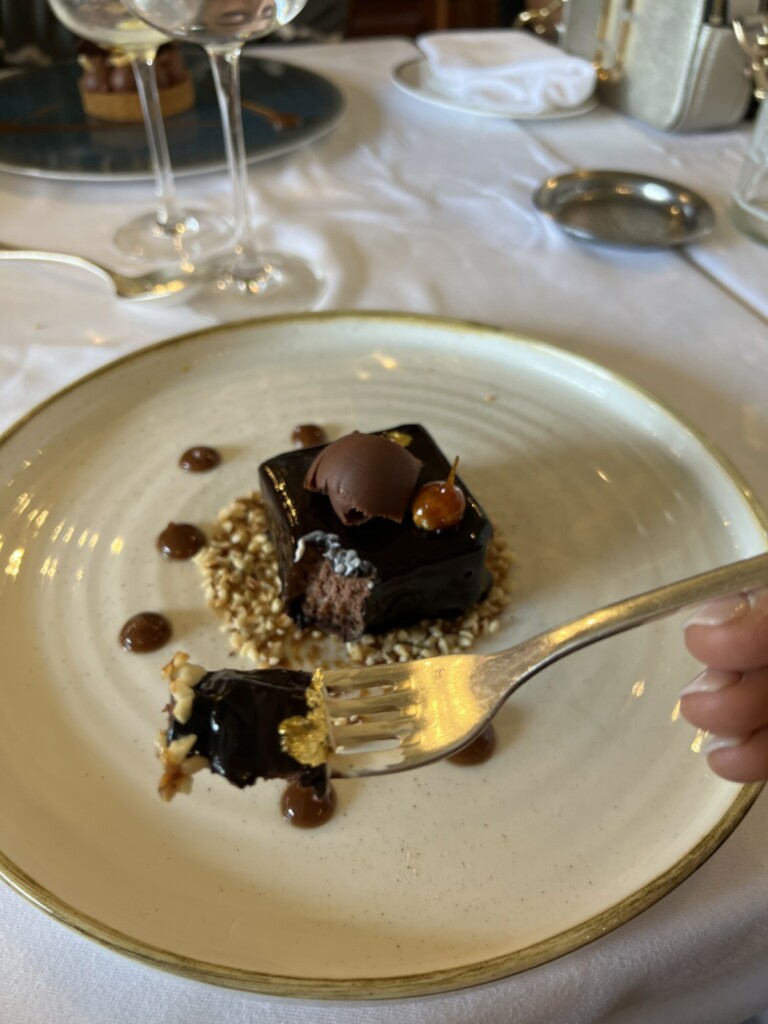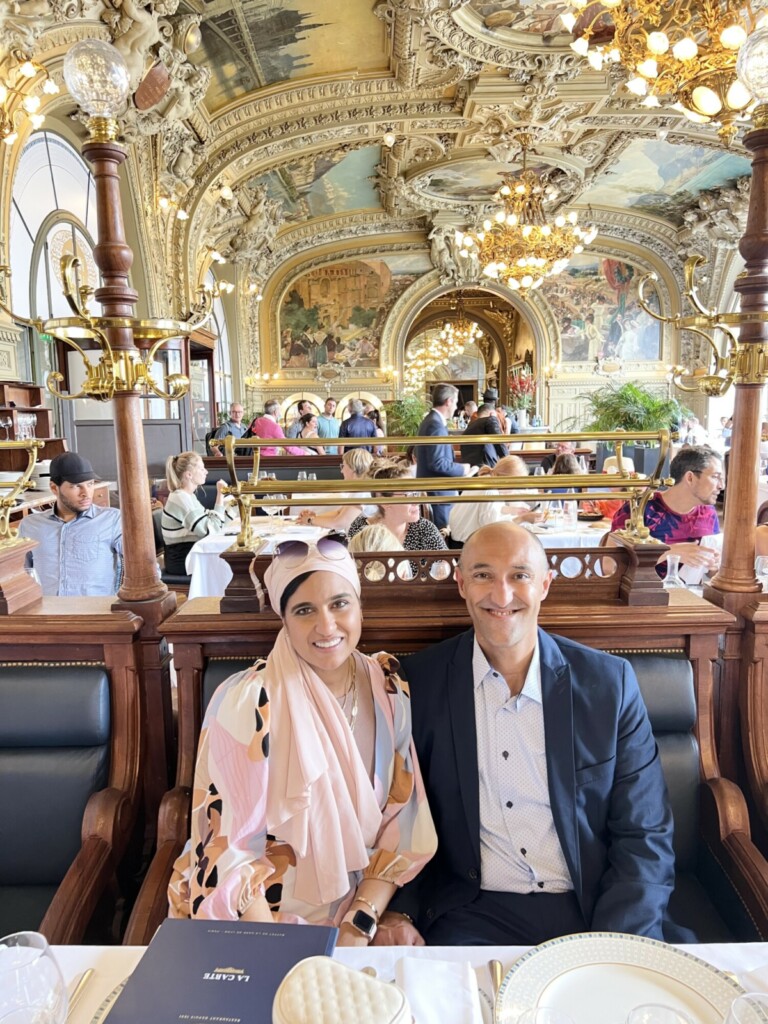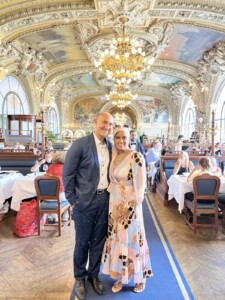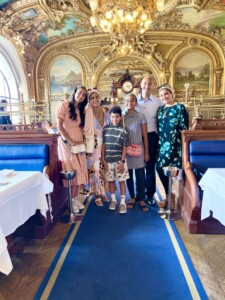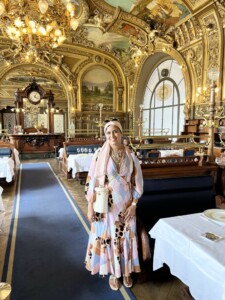 The Louvre
After a very heavy lunch, we decided to walk it off. We took the Metro to the area around The Louvre, the 1st Arrondissement. You need tickets in advance for the Louvre. We had tickets for later in the week which we reserved well before our trip. If you don't do this, chances are you will not be able to get same day tickets, especially in the summer.  We walked around a little and headed back to the area where our hotel is.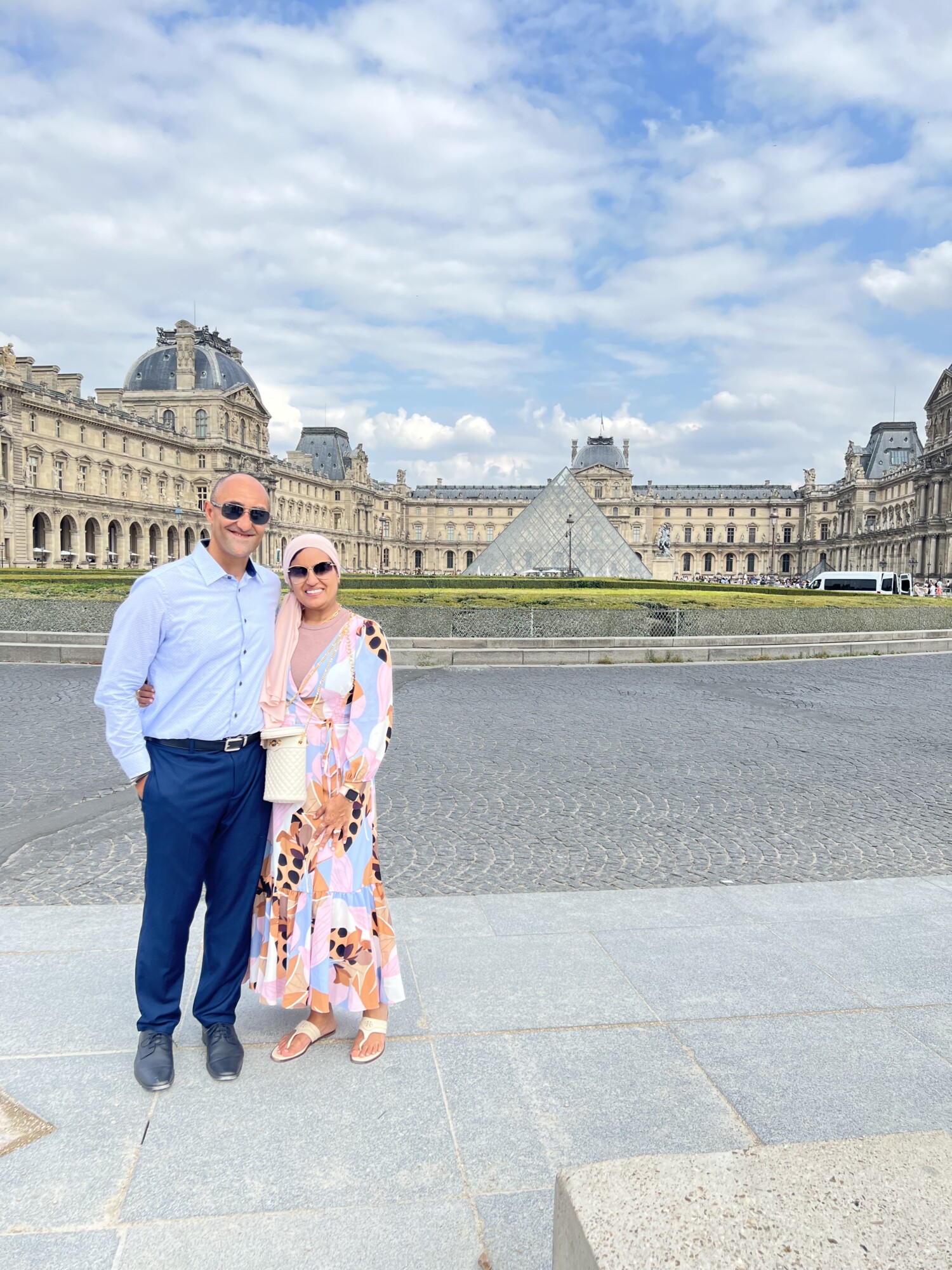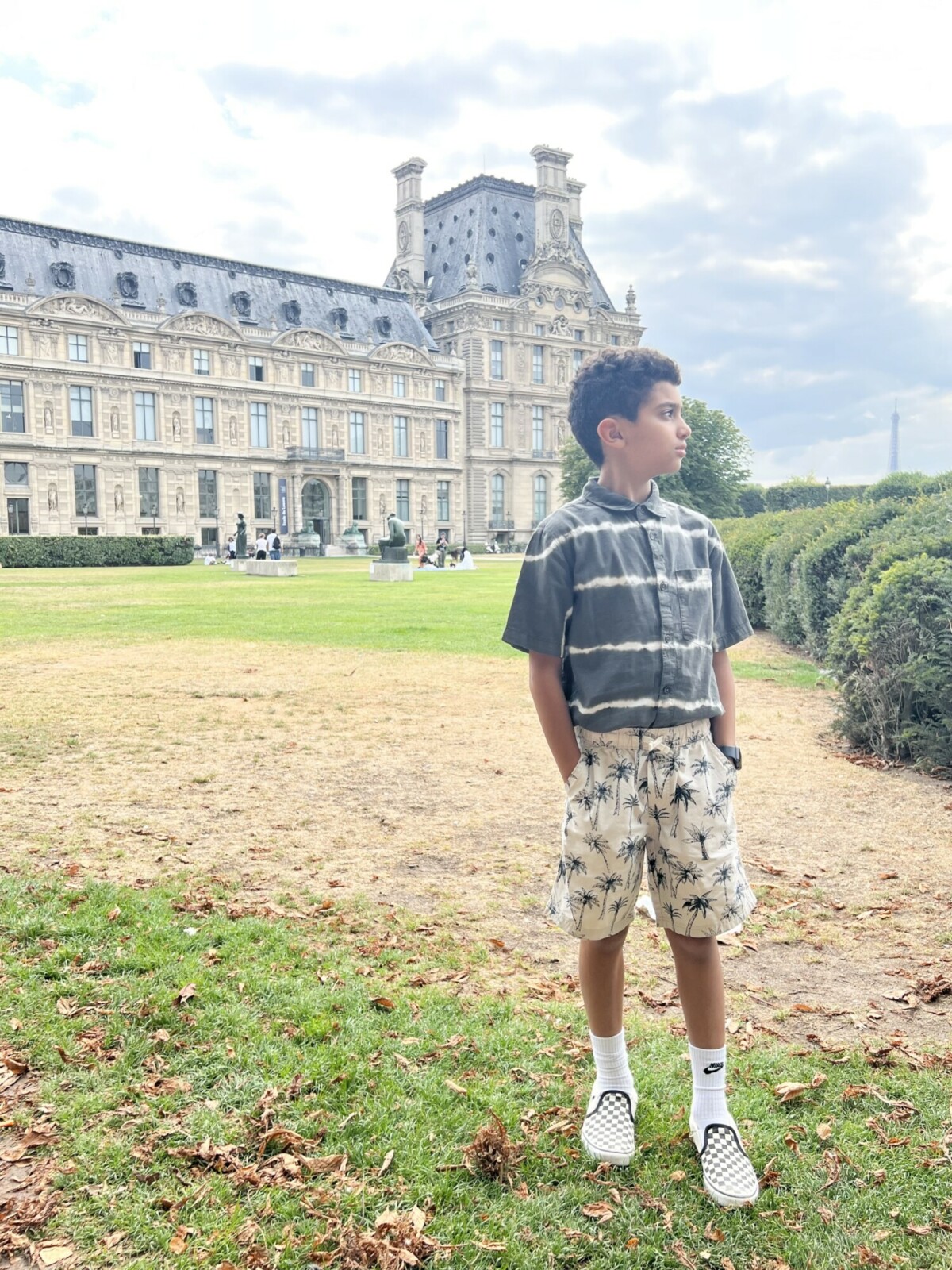 .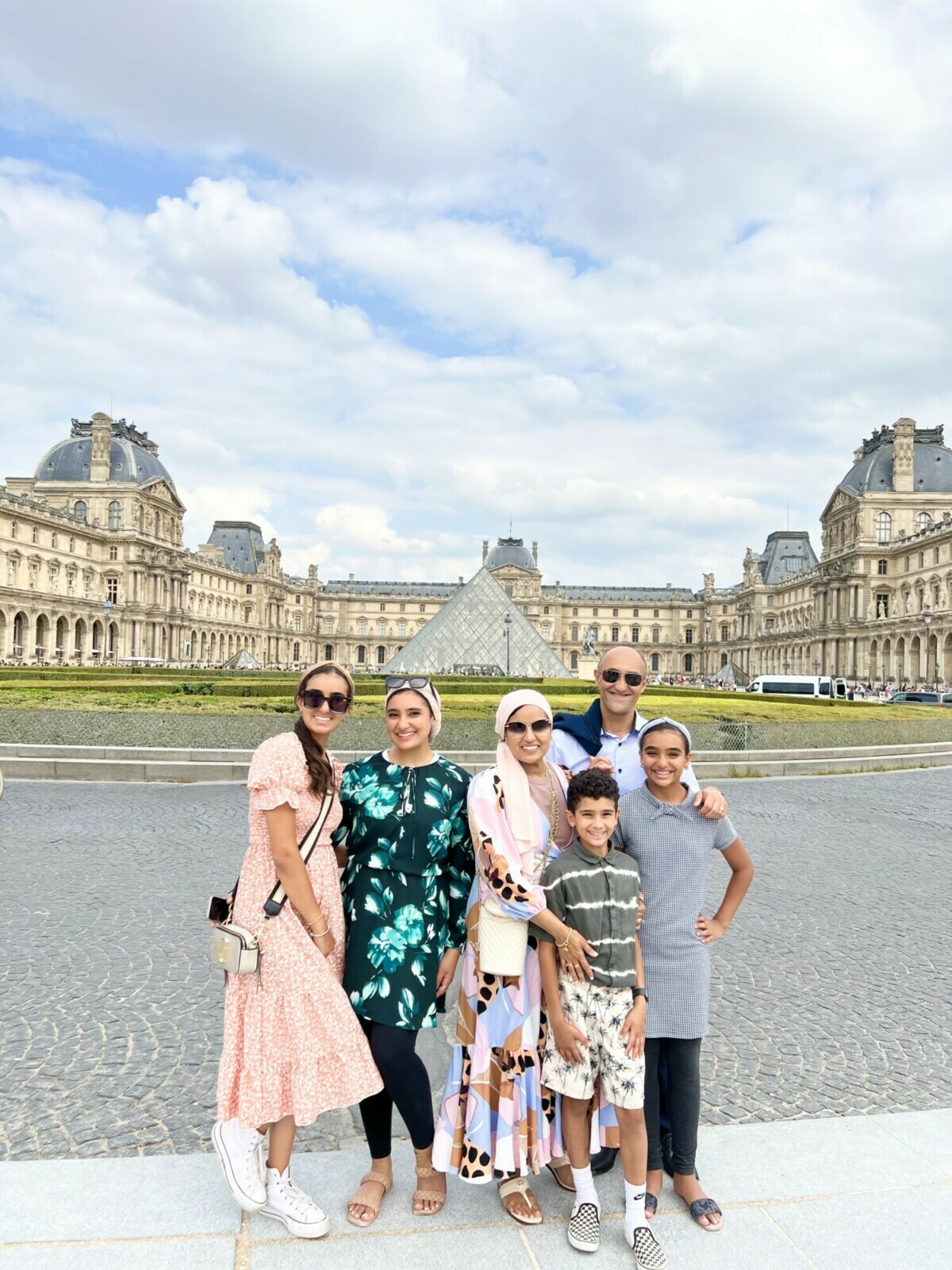 Walking Around Paris:
Walking around Paris is one of my absolute favorite things to do. There are so many cafe's and the people watching is an activity in and of itself. If you are planning a trip to Paris, make sure to take dressy outfits. I don't think I saw anyone walking around in Lululemon or Adidas joggers, even on the Metro. People dress up everyday and we went in summer and I do not recall seeing really short shorts.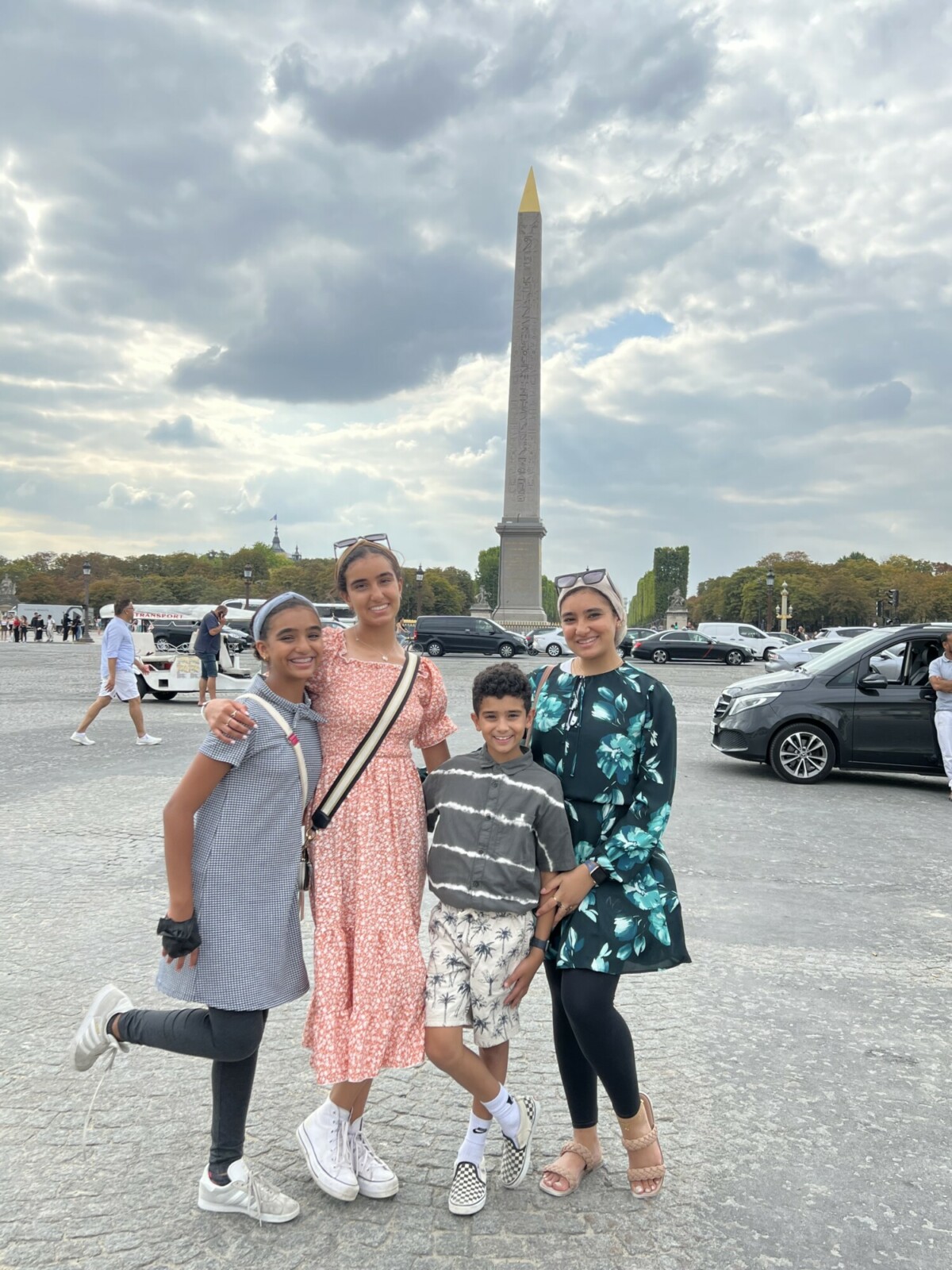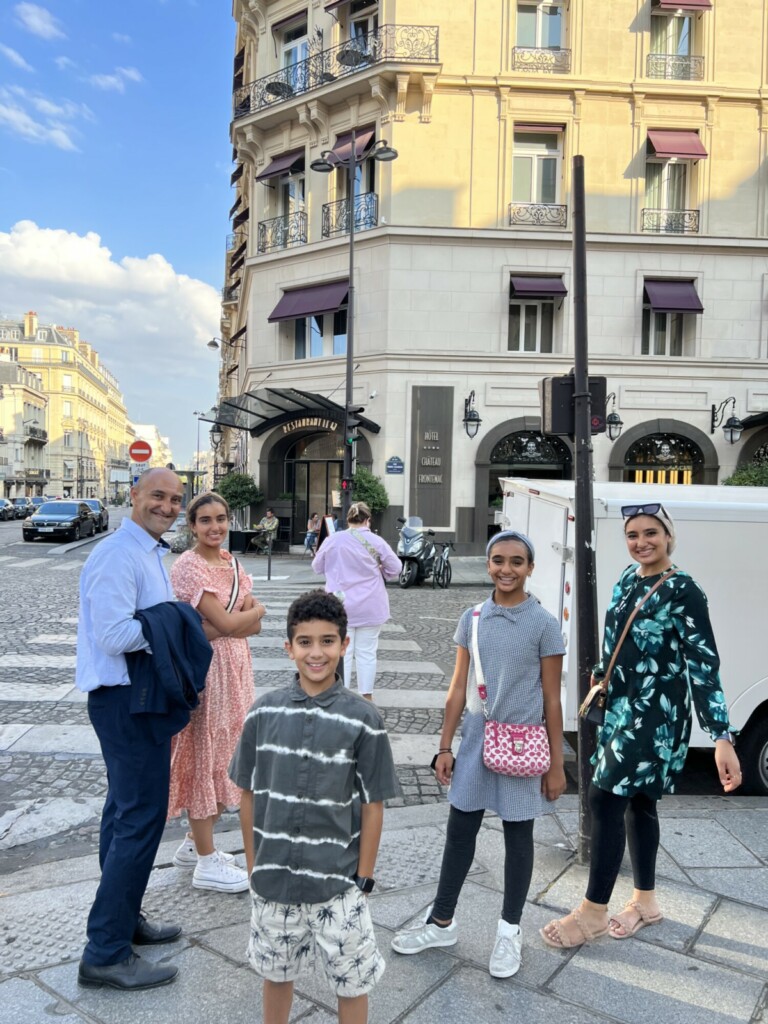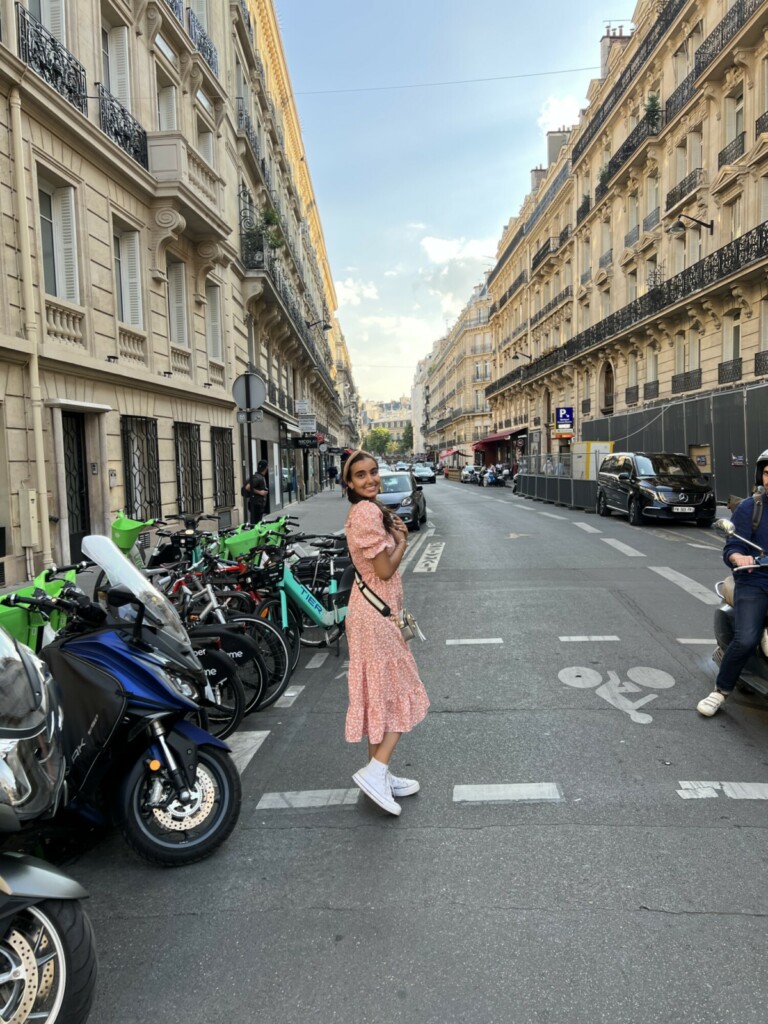 Siene River Tour
We took a boat down the Siene. The kids loved it so much that we went back at night on another night to enjoy seeing the city along the river at night. I highly recommend this activity. Also, our hotel was near Bir Hakim Bridge which had amazing views of the Eiffel Tower and a great photo spot!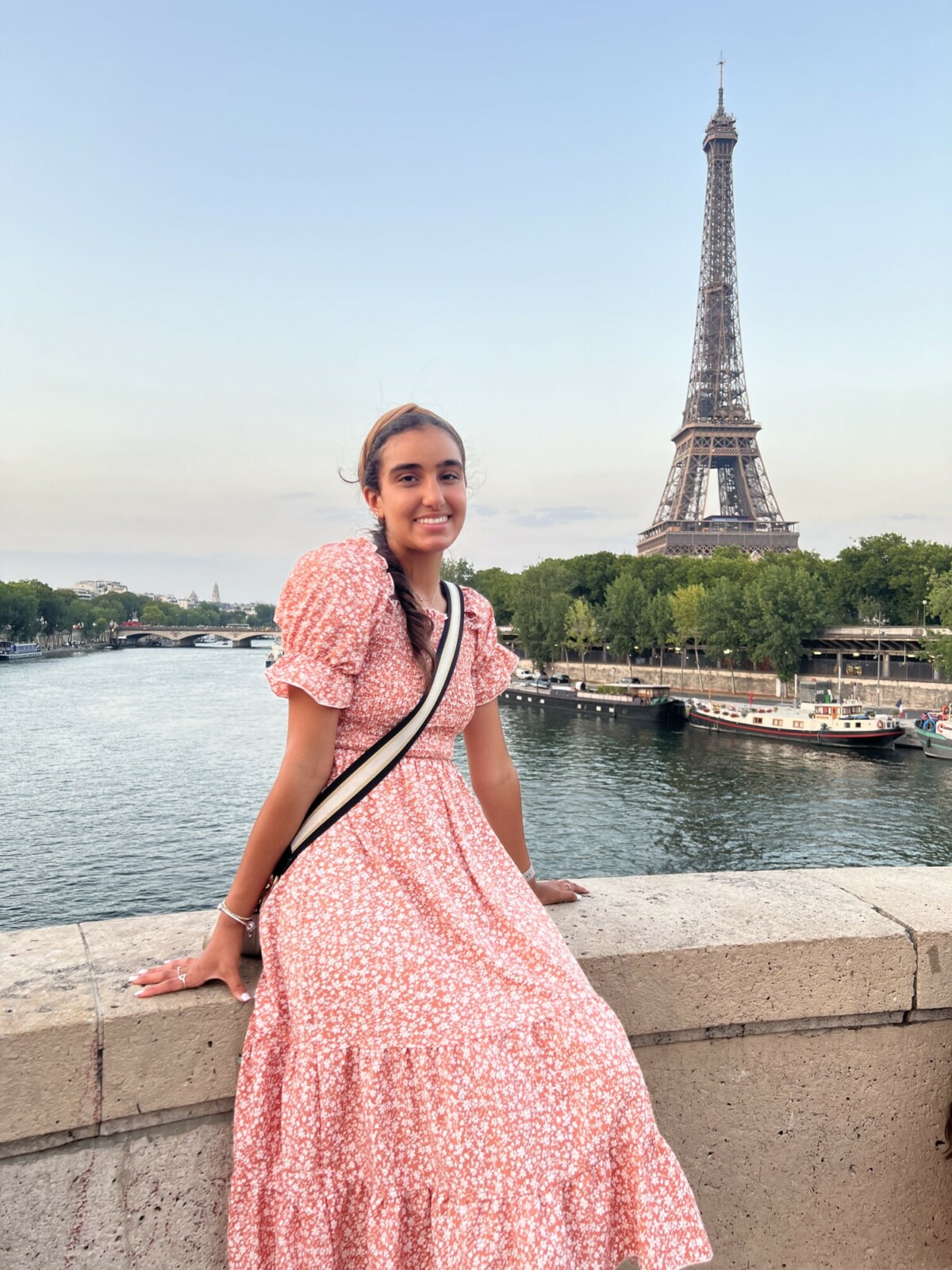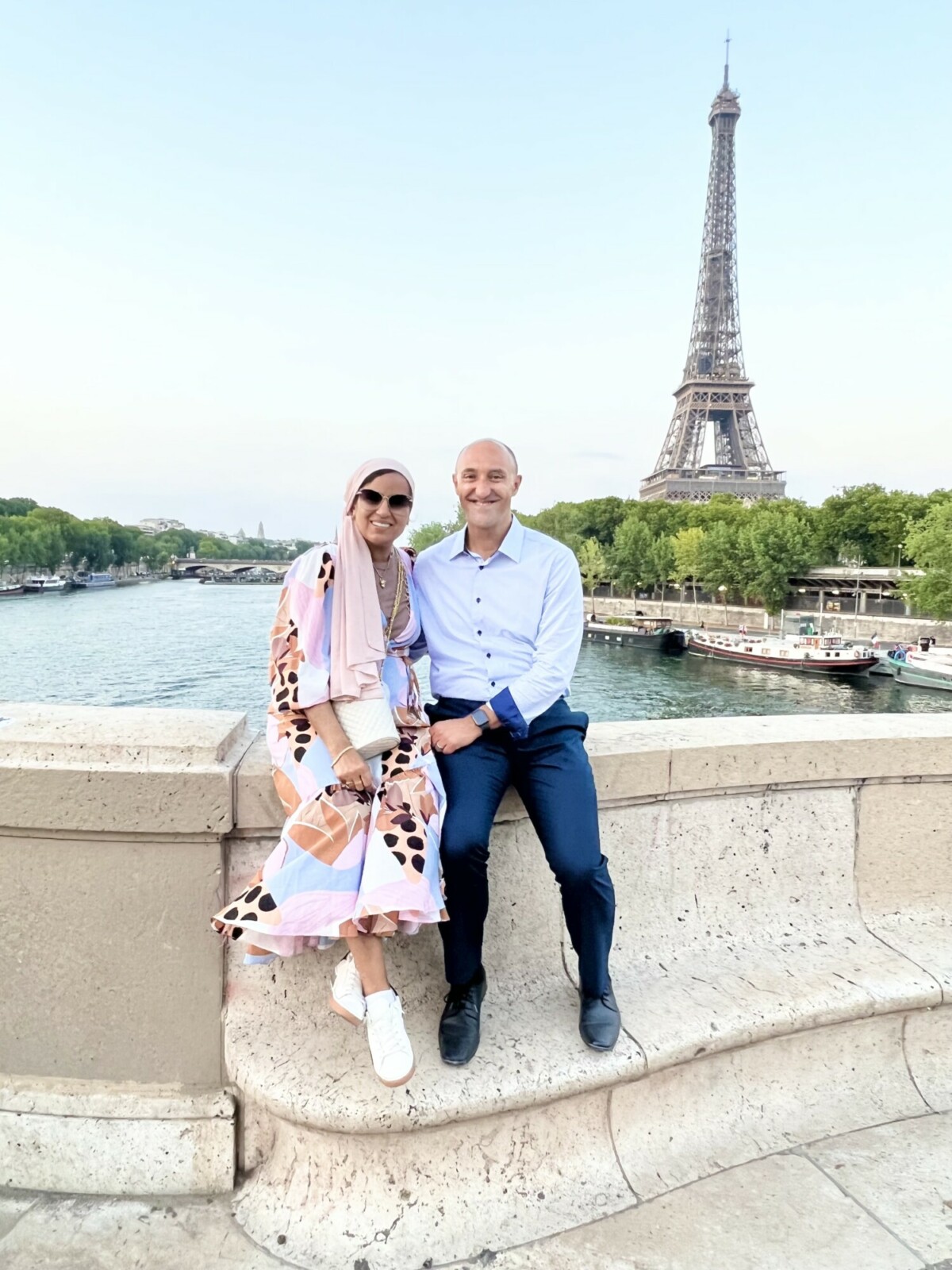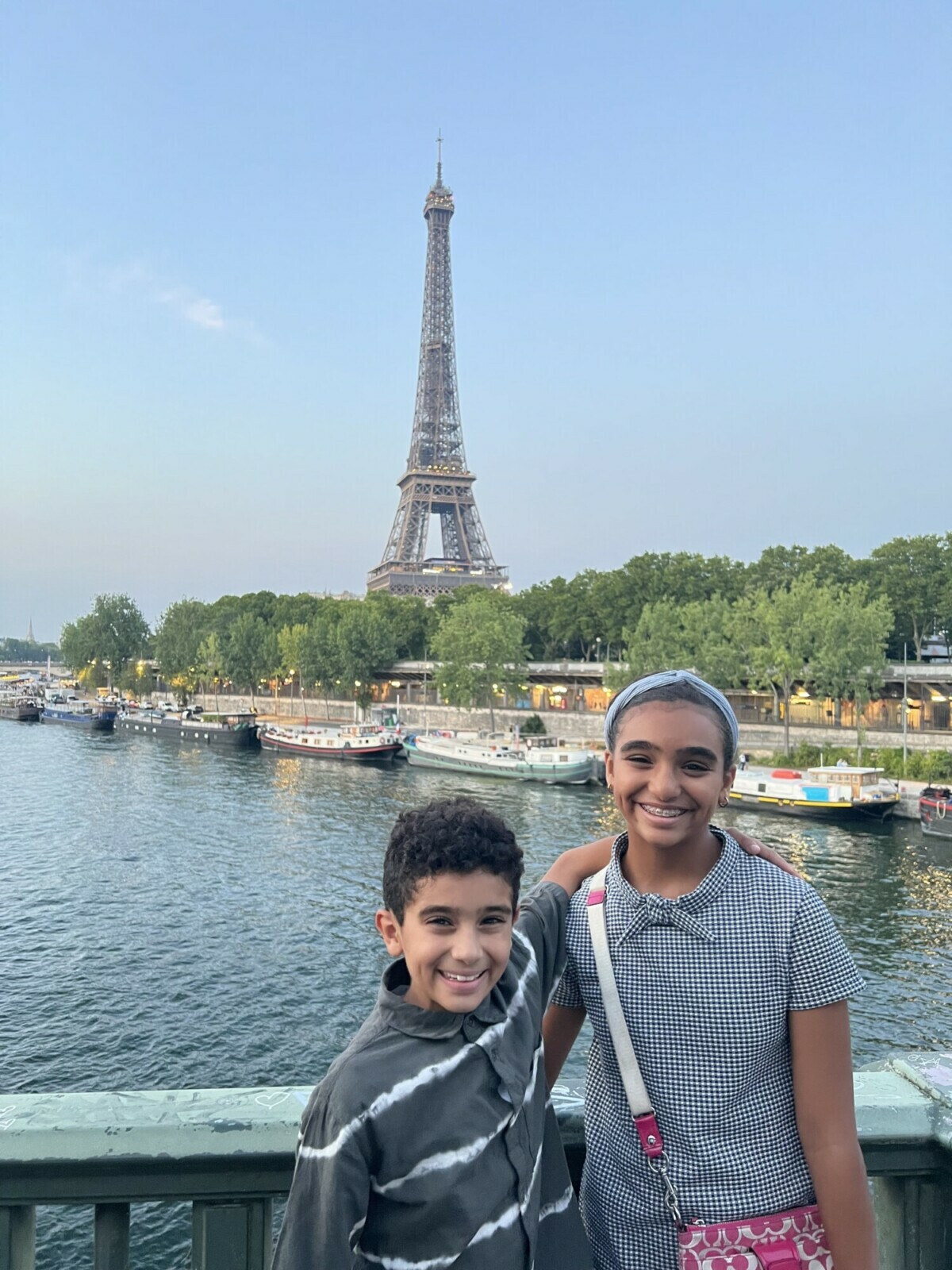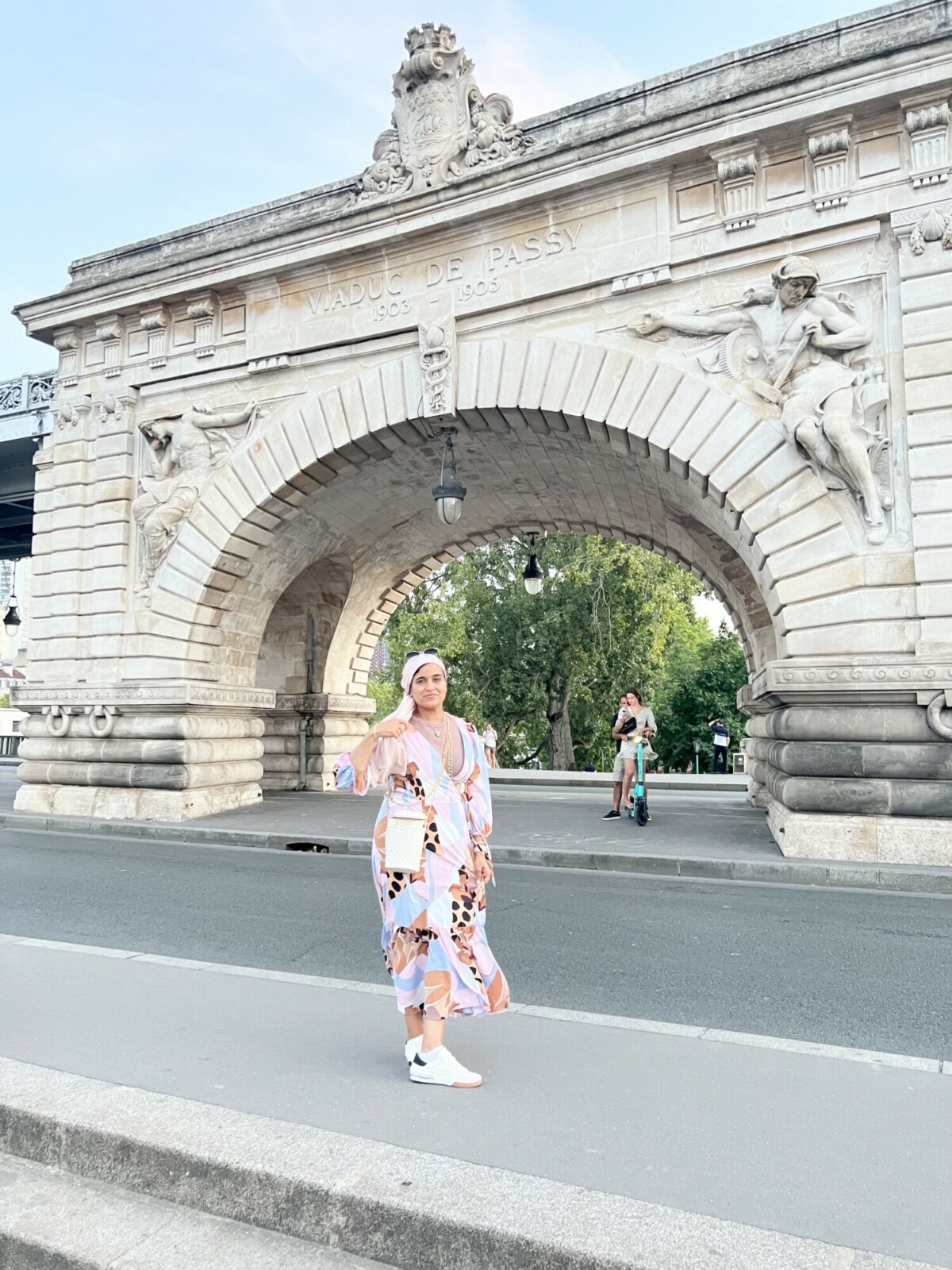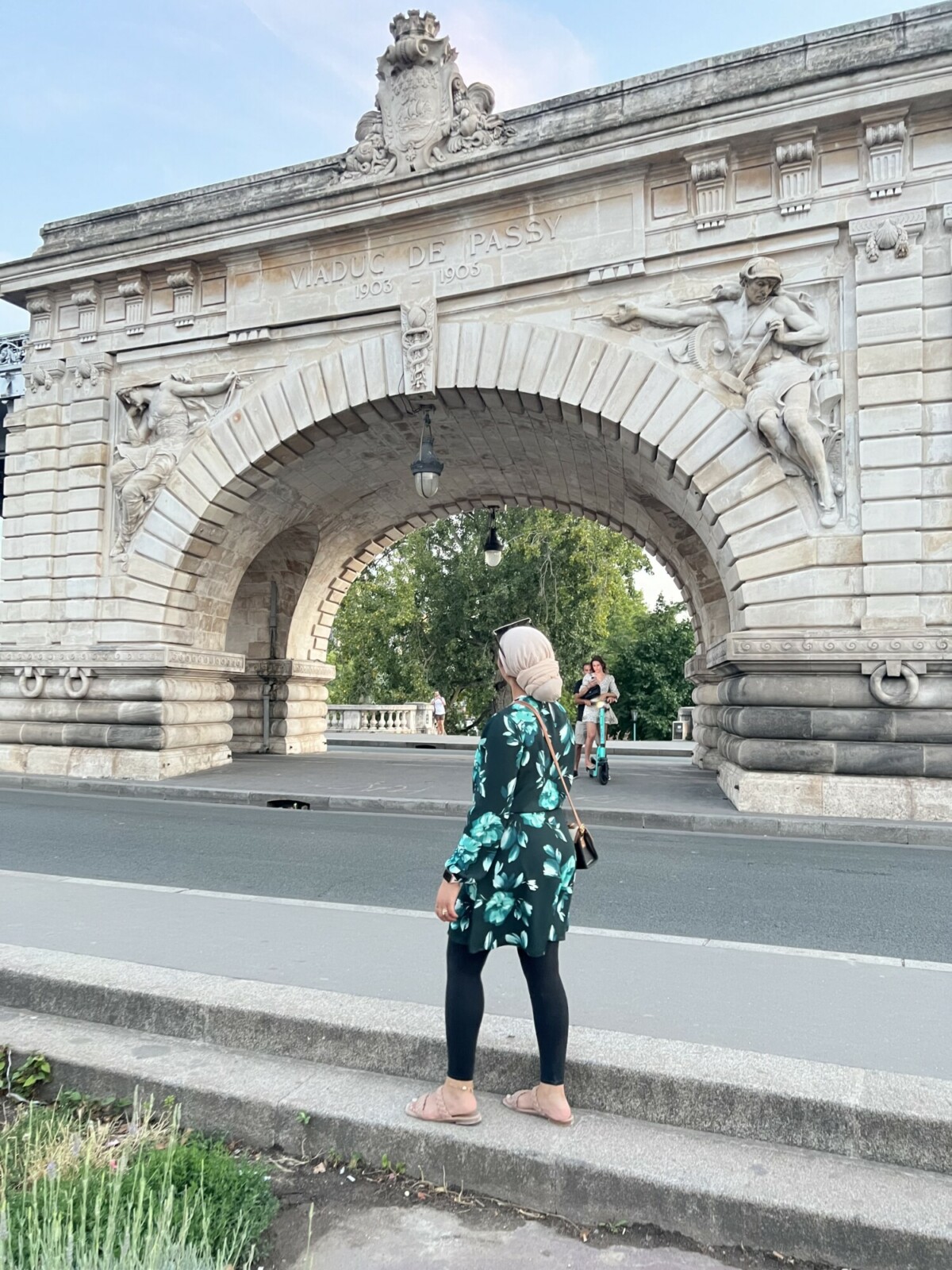 The Louvre
The next day we had our advance tickets to walk right into the  museum. We had our comfortable walking shoes. I think we reached 23000 steps that day! There is just so much to see. We headed to the most prominent art in the Louvre including the Coronation of Napoleon, the Wedding at Cana, David and Goliath,  Winged Victory Statue, Venus de Milo, Horse Tamers, Seated Scribe,  Mona Lisa, Islamic Art exhibit, Egypt exhibit, and too much more to name.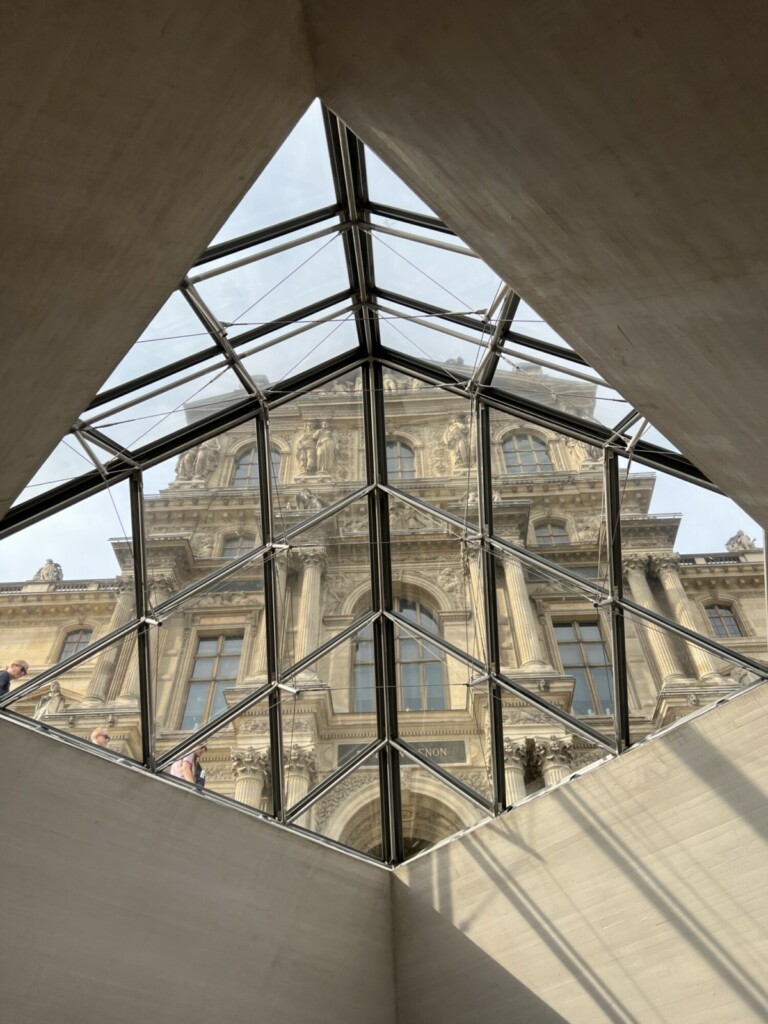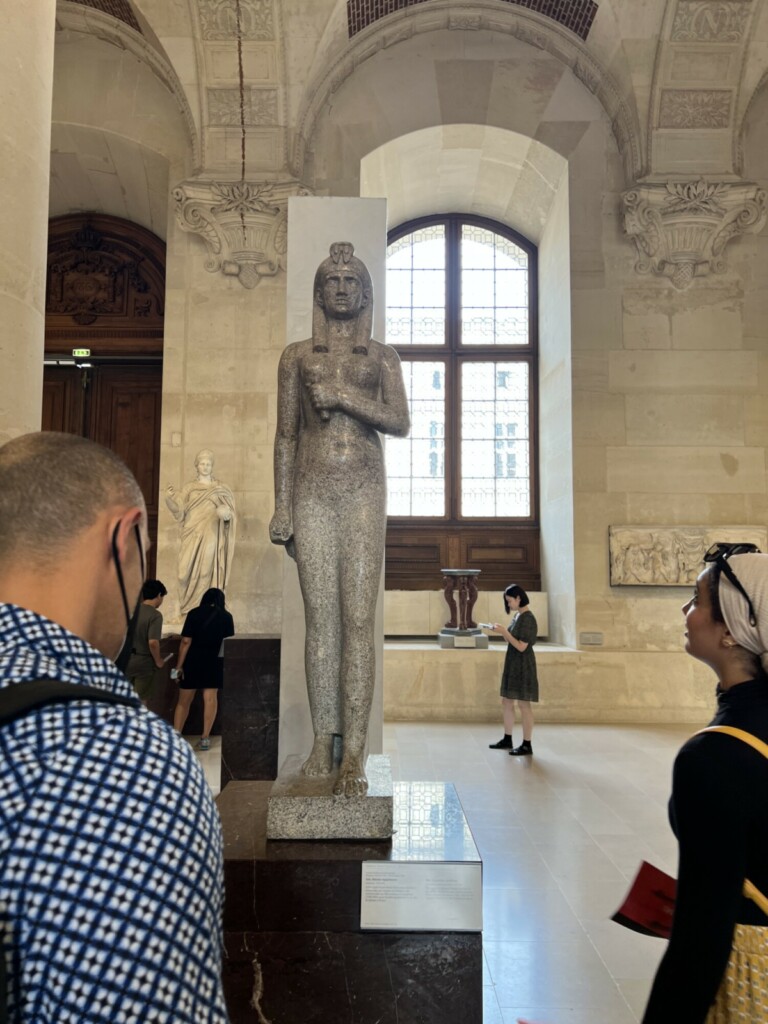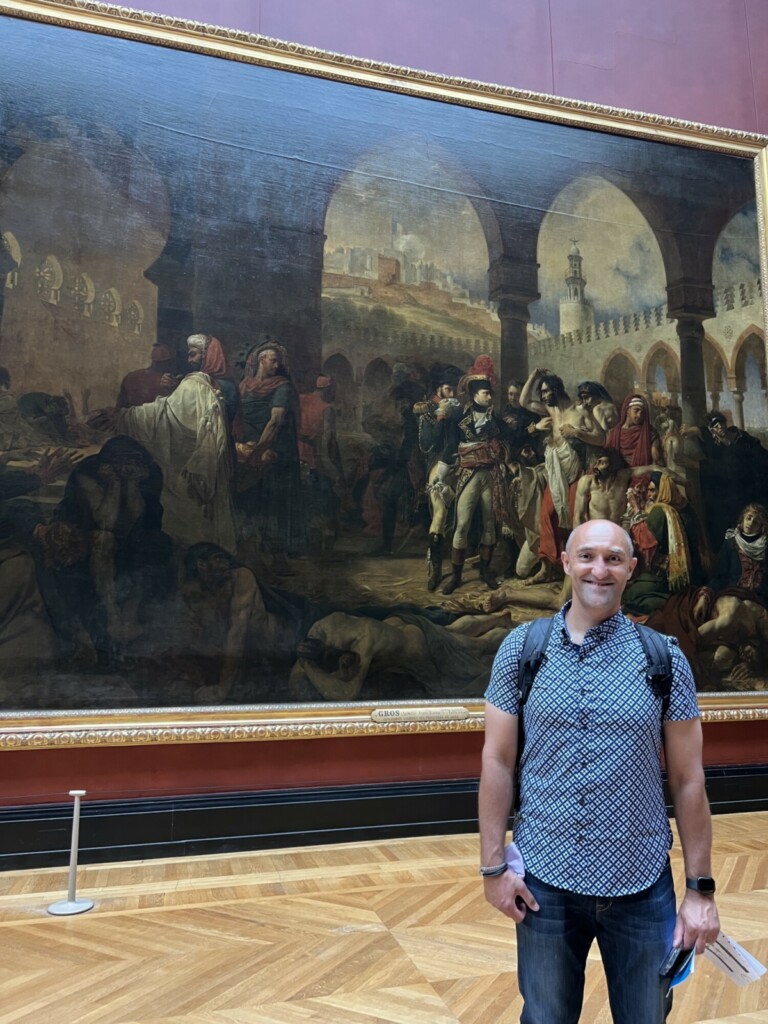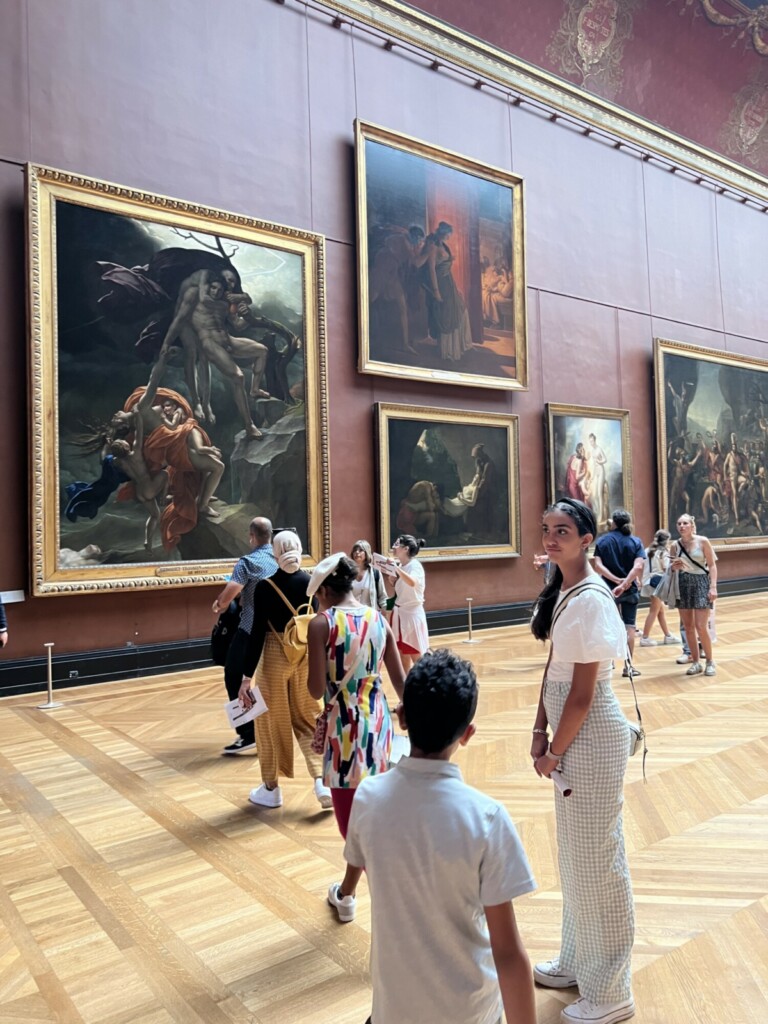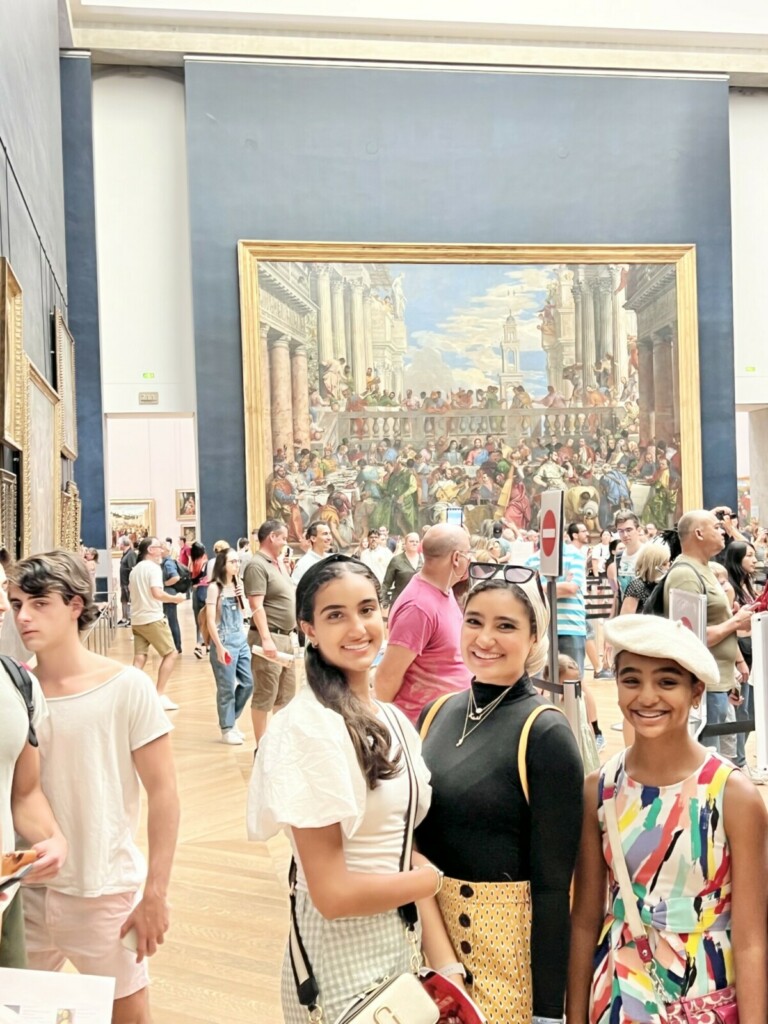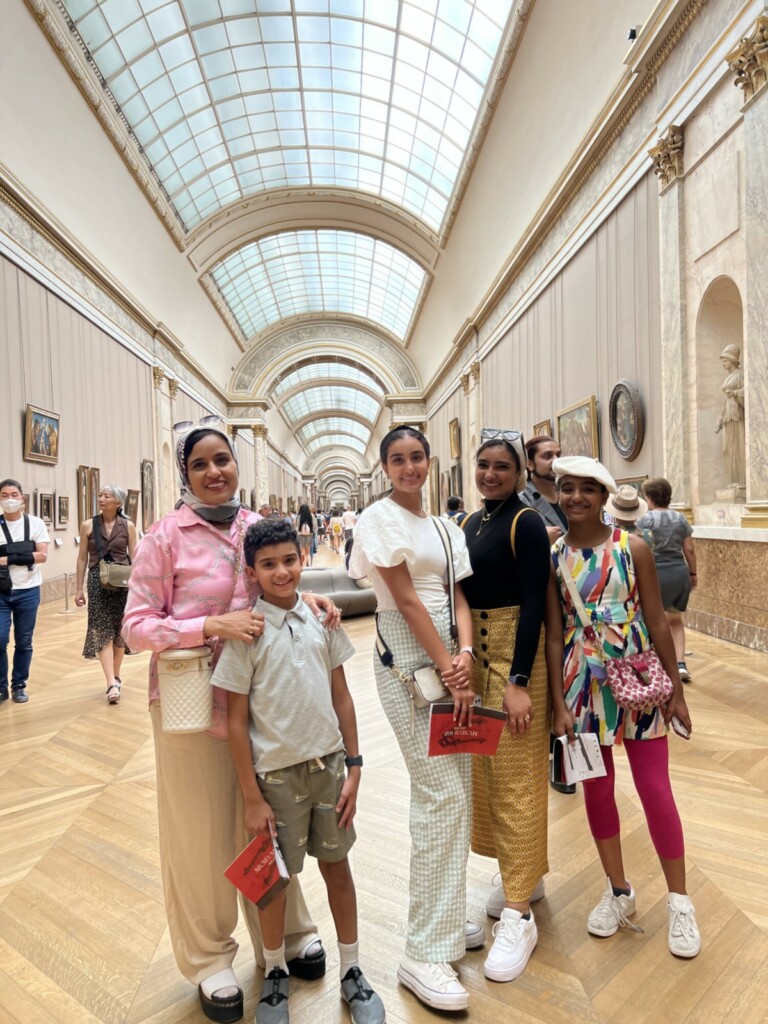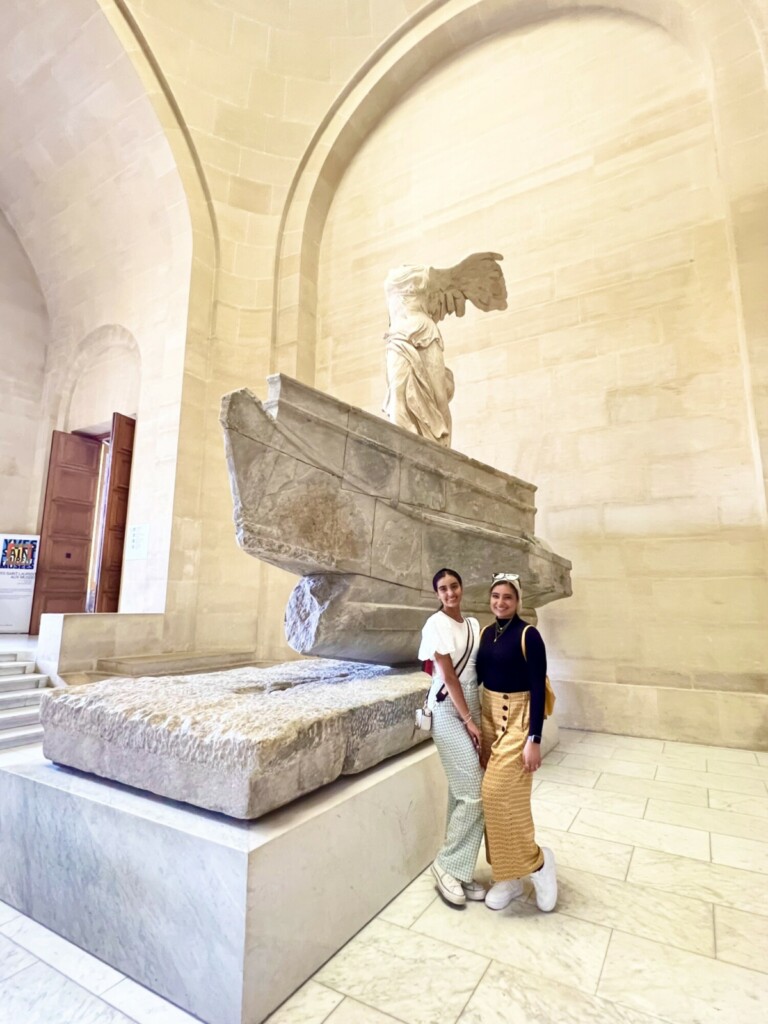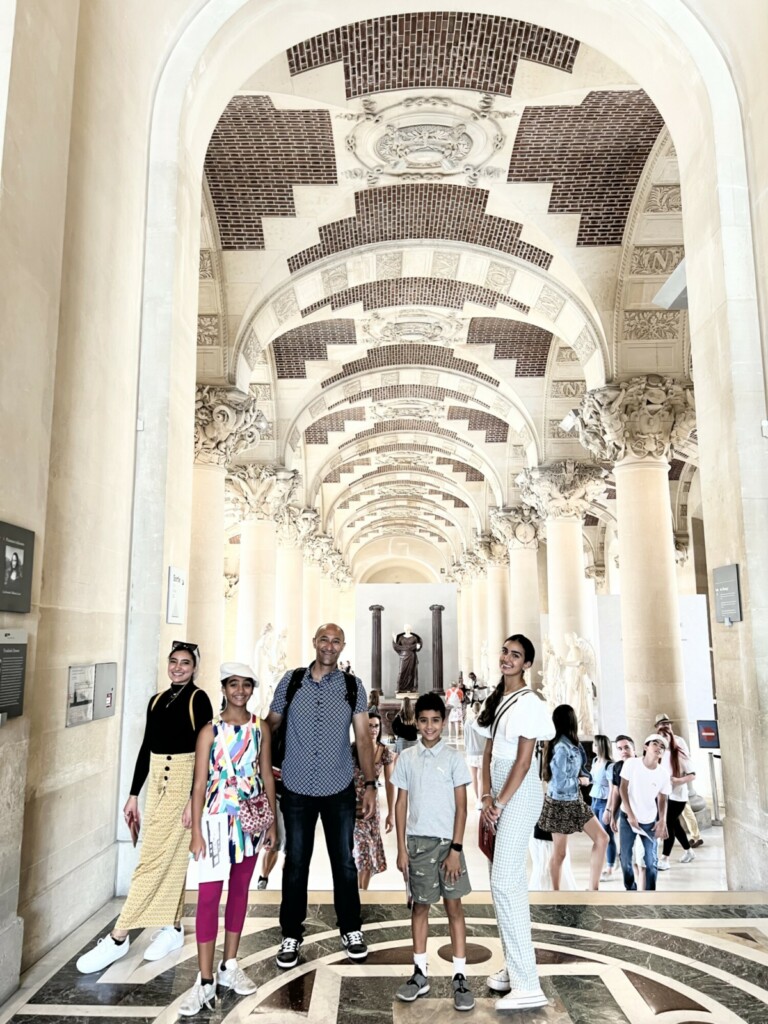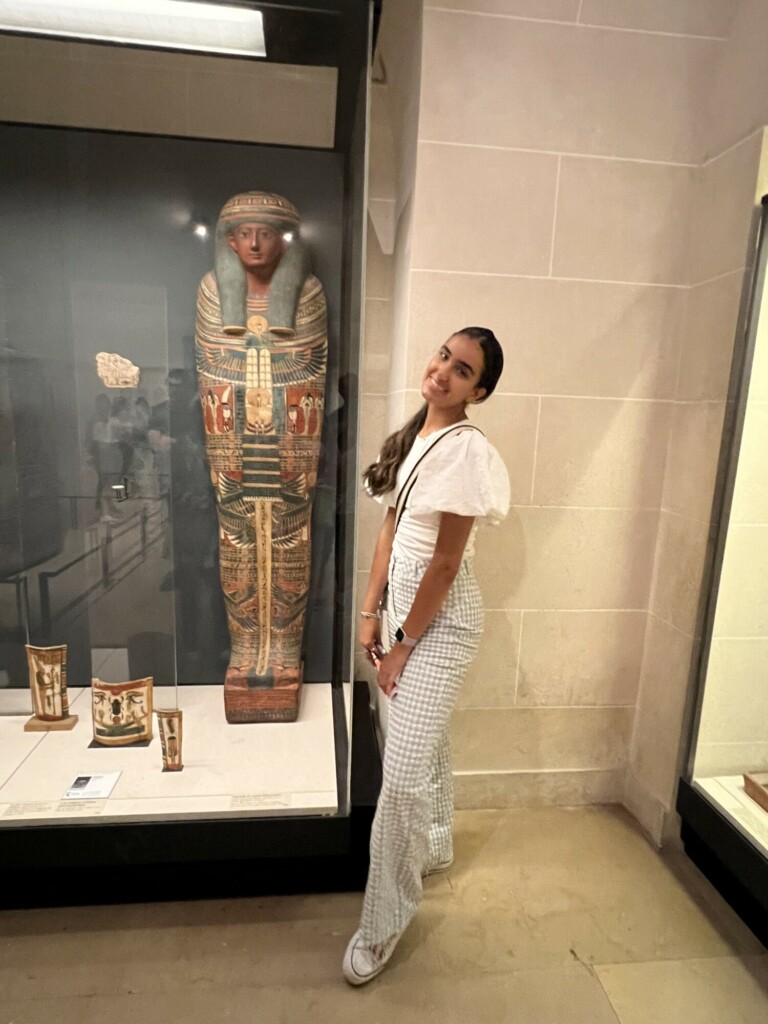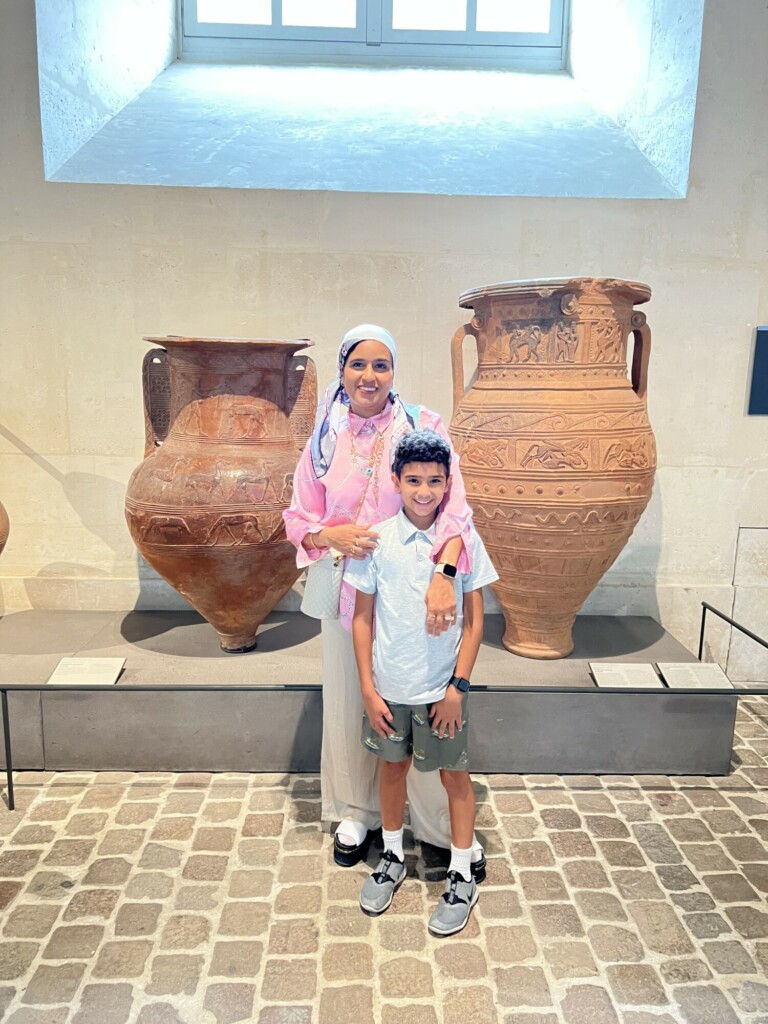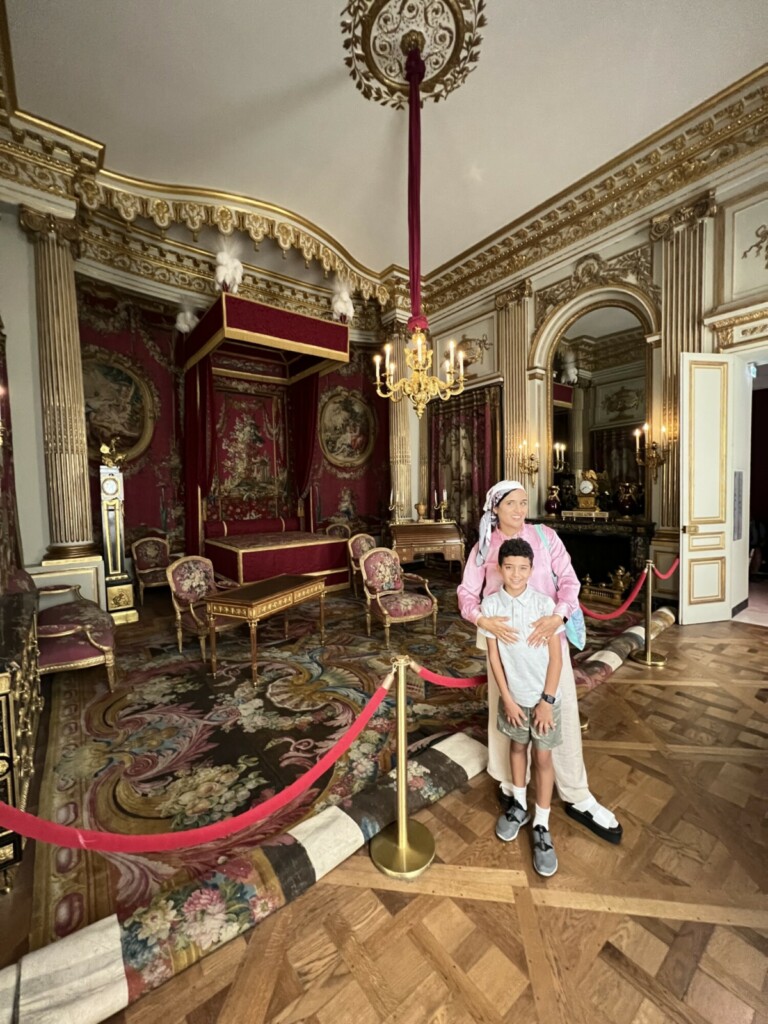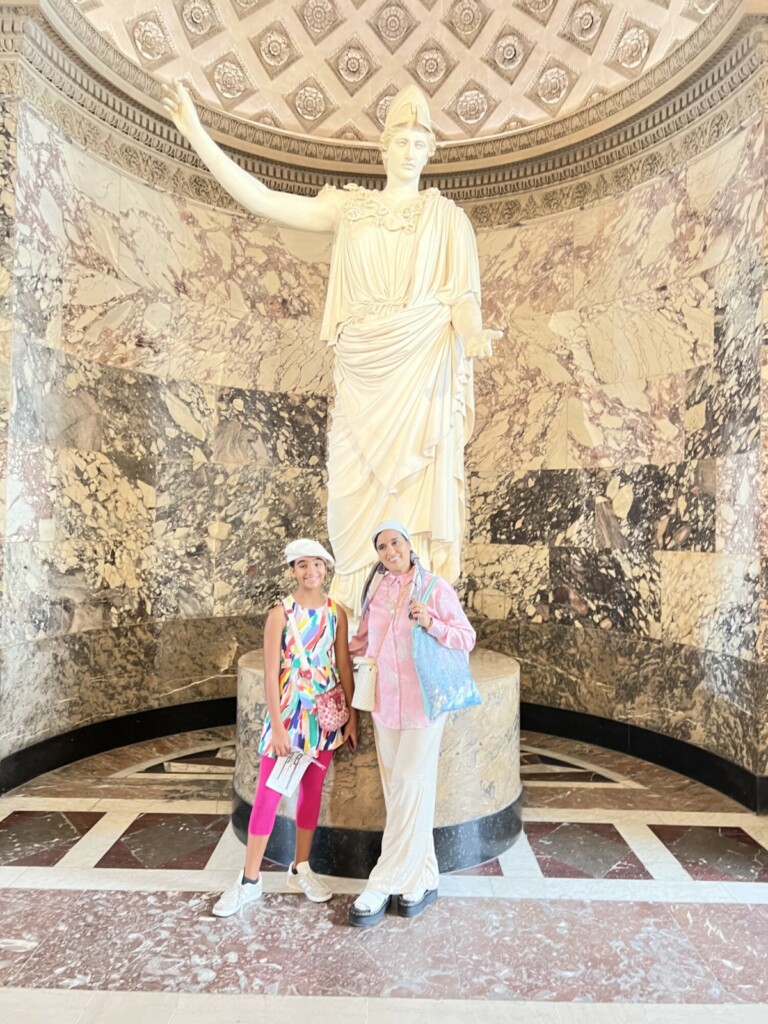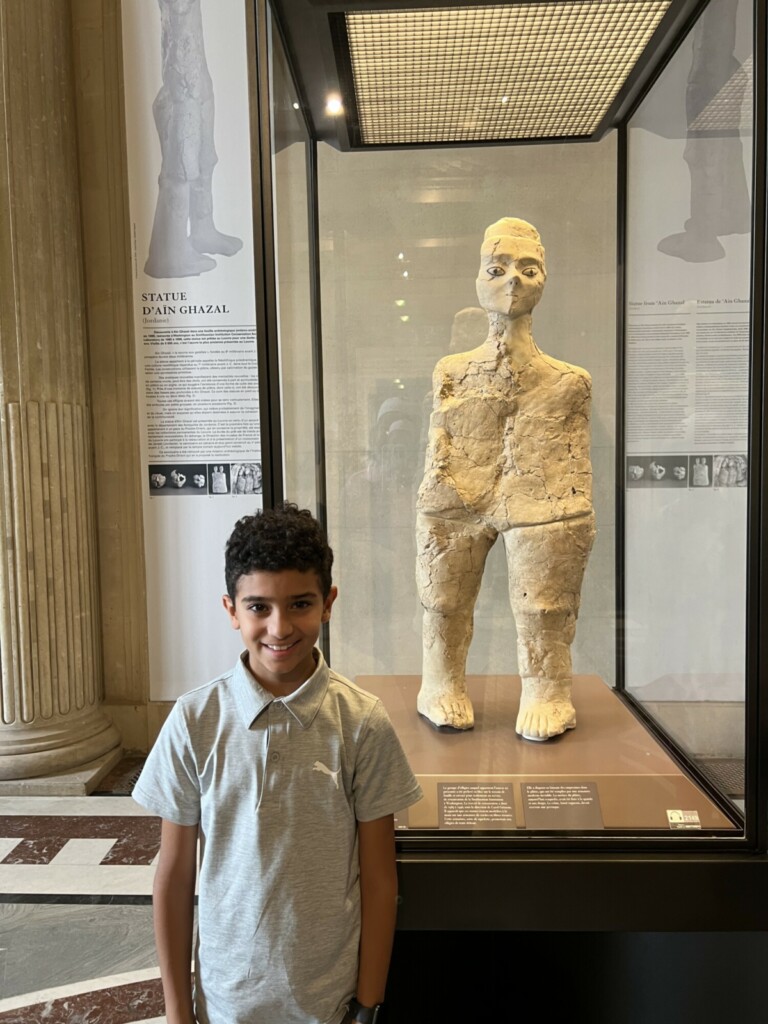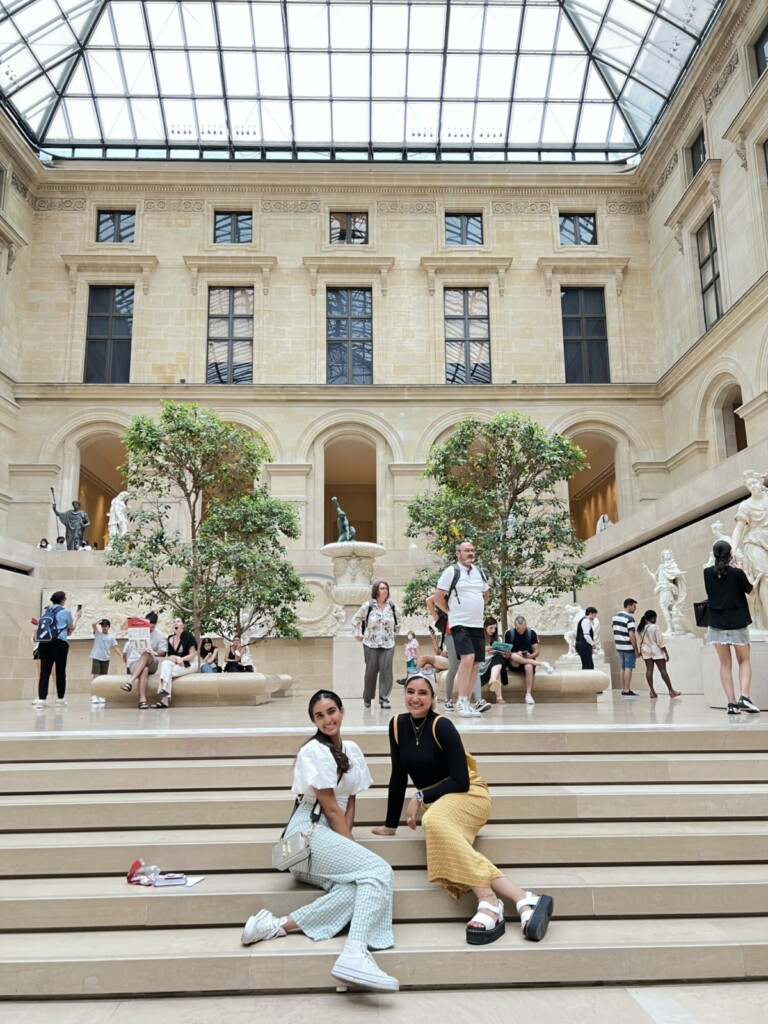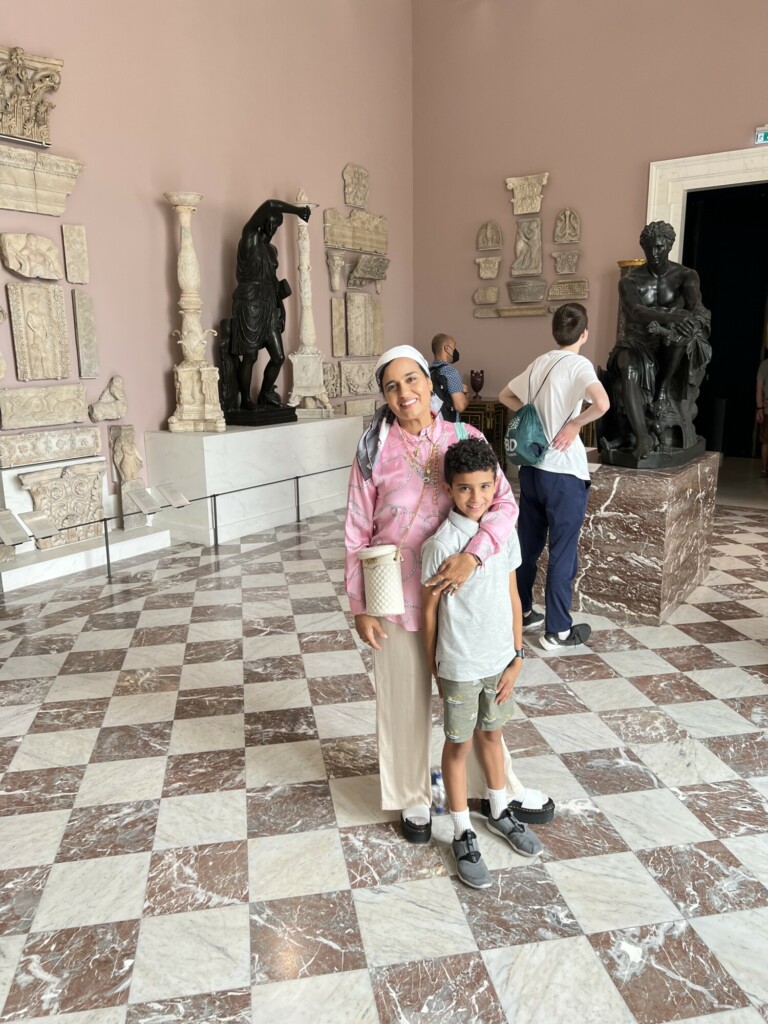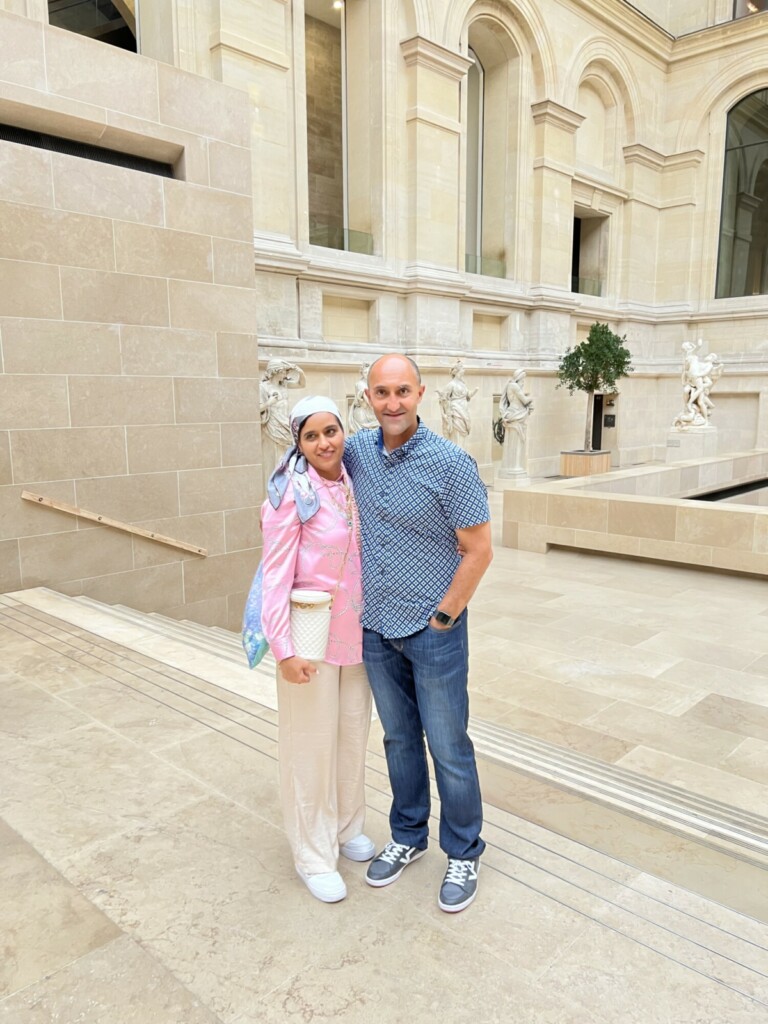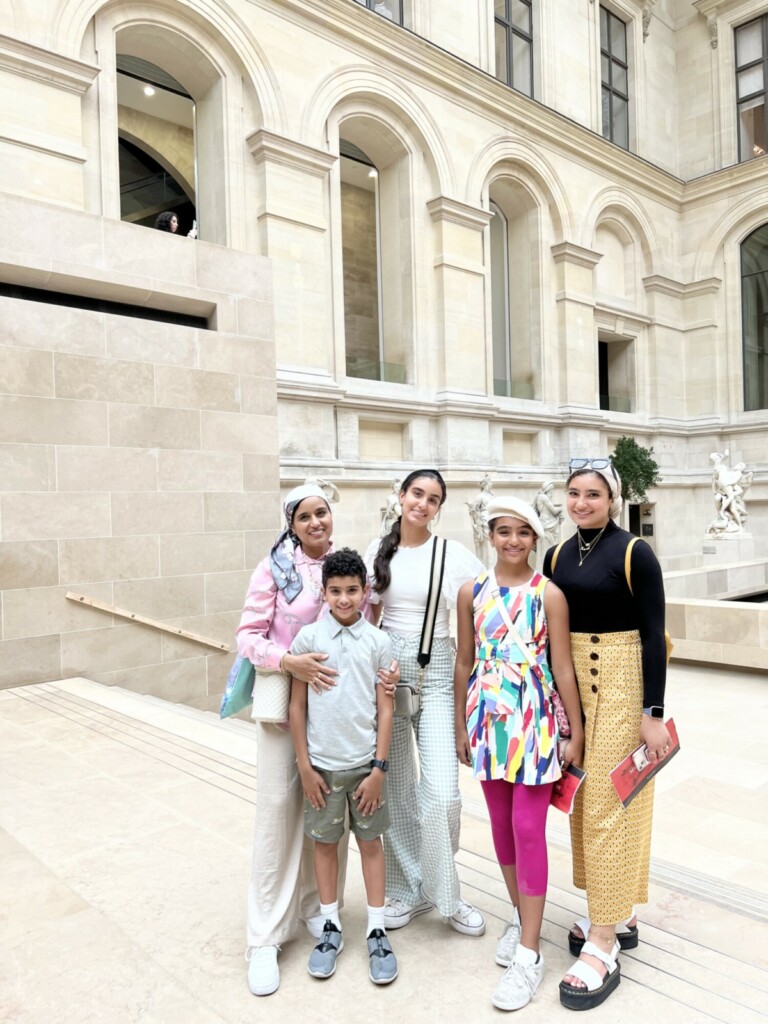 Crepes
Do not forget to stop and enjoy a crepe on your way to the Eiffel tower or in the morning before you hit the Metro. We were always on the go in Paris and my kids loved stopping for a crepe. We usually only sat down for dinner and everything else was on-the-go. We would sit quickly in a cafe' and have our latte' and our  kids ordered their crepes. But, other than that we would usually just grab a quick bite on the go until dinner and that worked for us. Do what works for your family. My kids are a bit older so it was definitely easier than travelling with littles.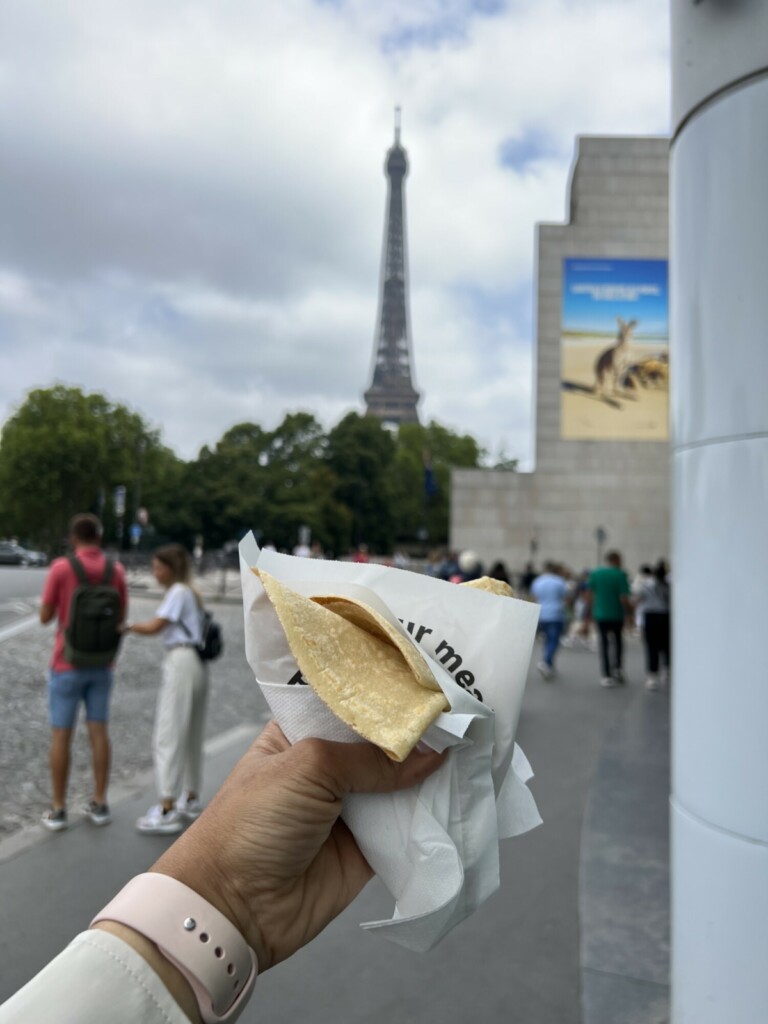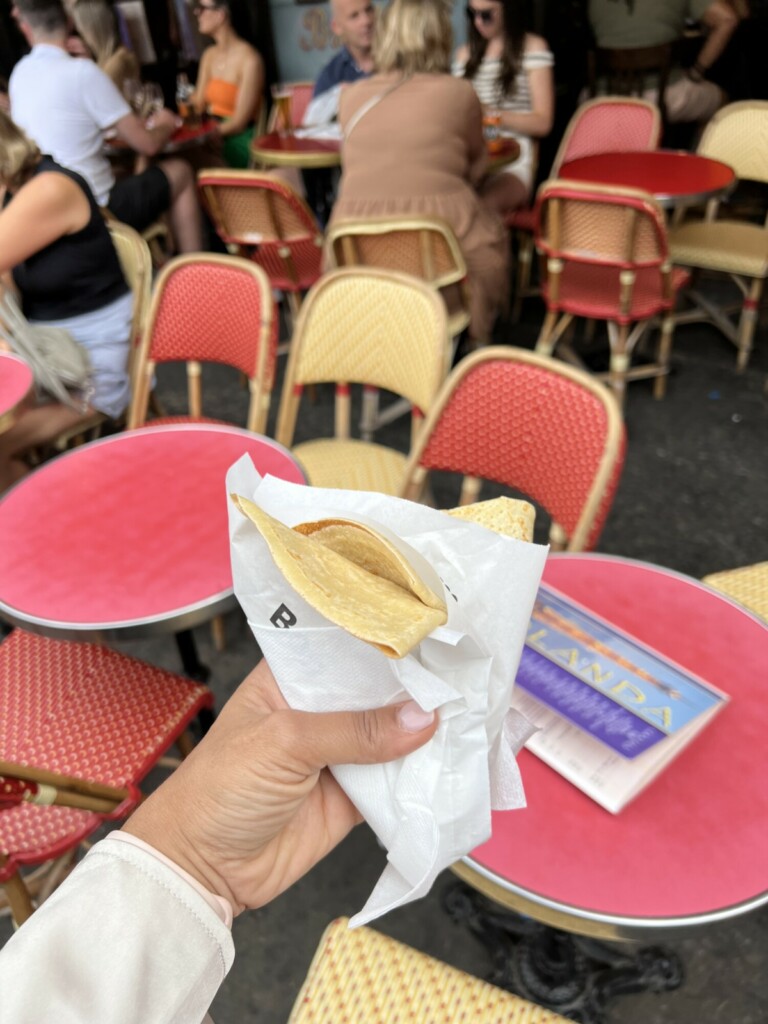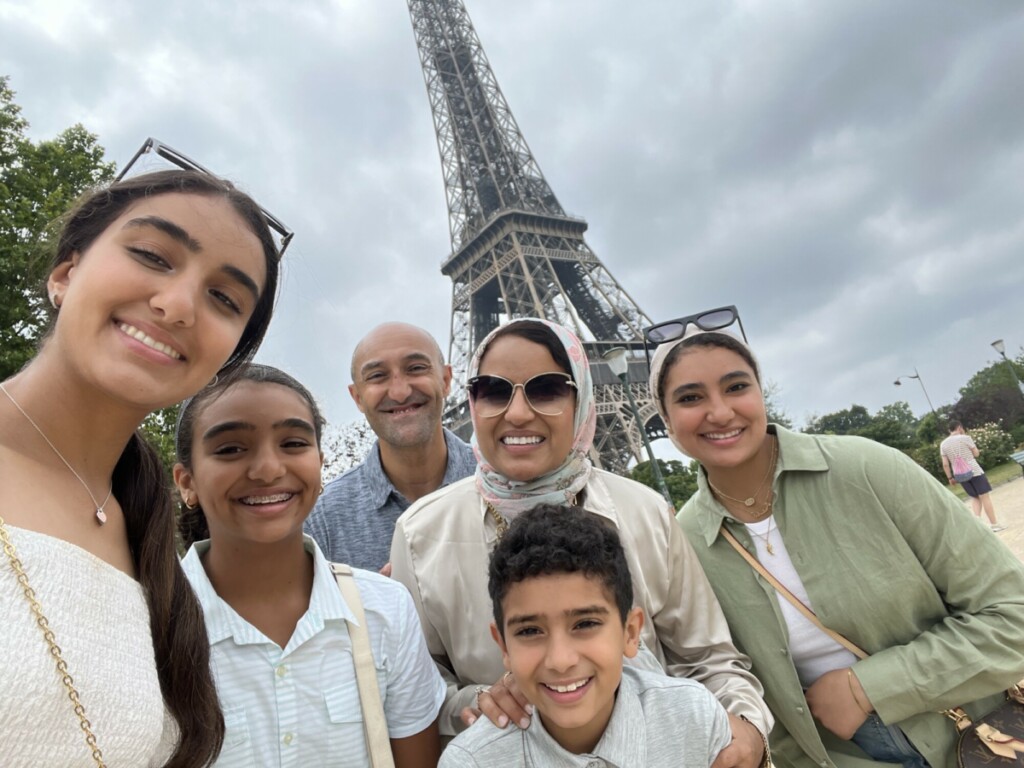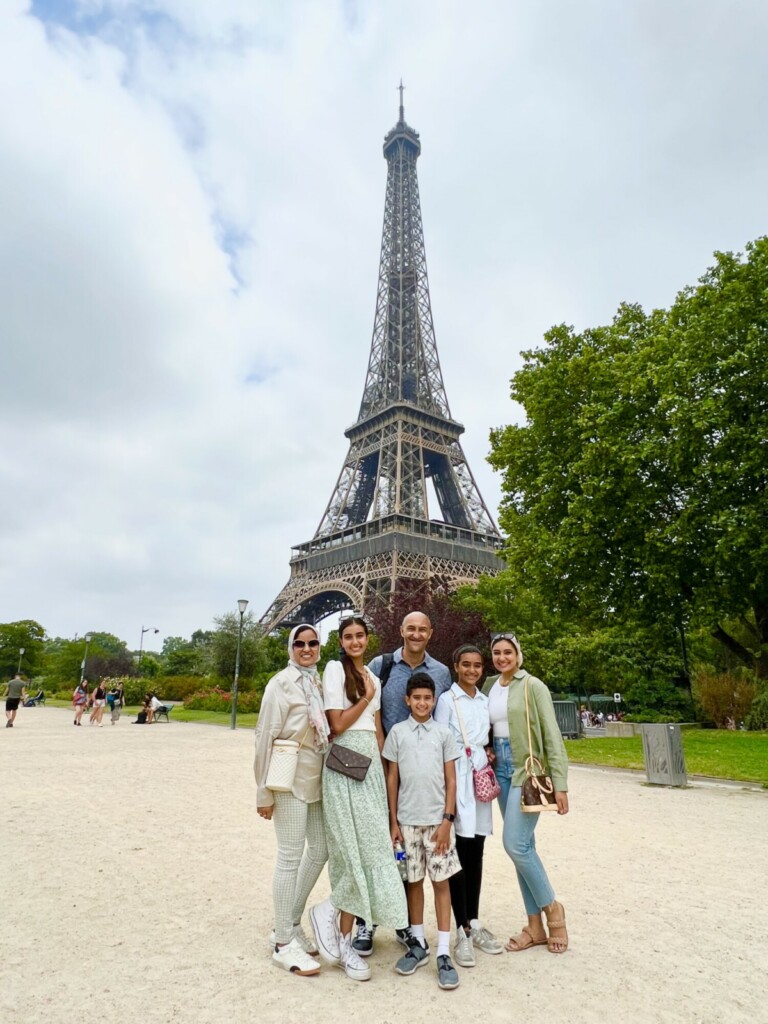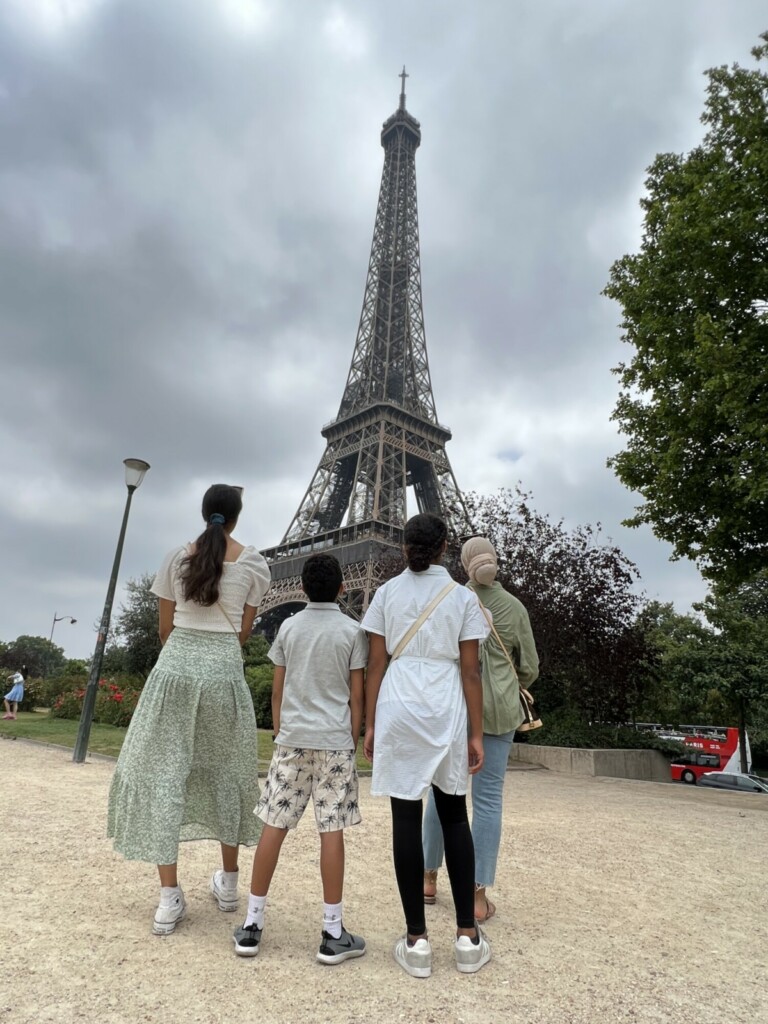 These were just some of the activities we did in Paris. We did so much more, but hopefully, this gives you some insight as to what to expect when travelling to Paris. We cannot wait to go back!