Since getting new floors in the sunroom 6 months ago with Divine Flooring, we have lived without a rug. I thought I could live the modern life and just enjoy the gorgeous chevron floors, but at the end of the day, my kids kept whining that it is not comfortable to sit in the sunroom (which is our primary family room). And so, I caved. I worked with Loloi rugs, one of my amazing partners to get the gorgeous Polly rug in Natural into my sunroom to complement my Marlow sectional from Castlery.  My home is filled with Loloi rugs. I love their dedication to high-quality rugs at an affordable price.  I ordered it with them almost 4 months ago. It was on backorder for a while, and I can see why.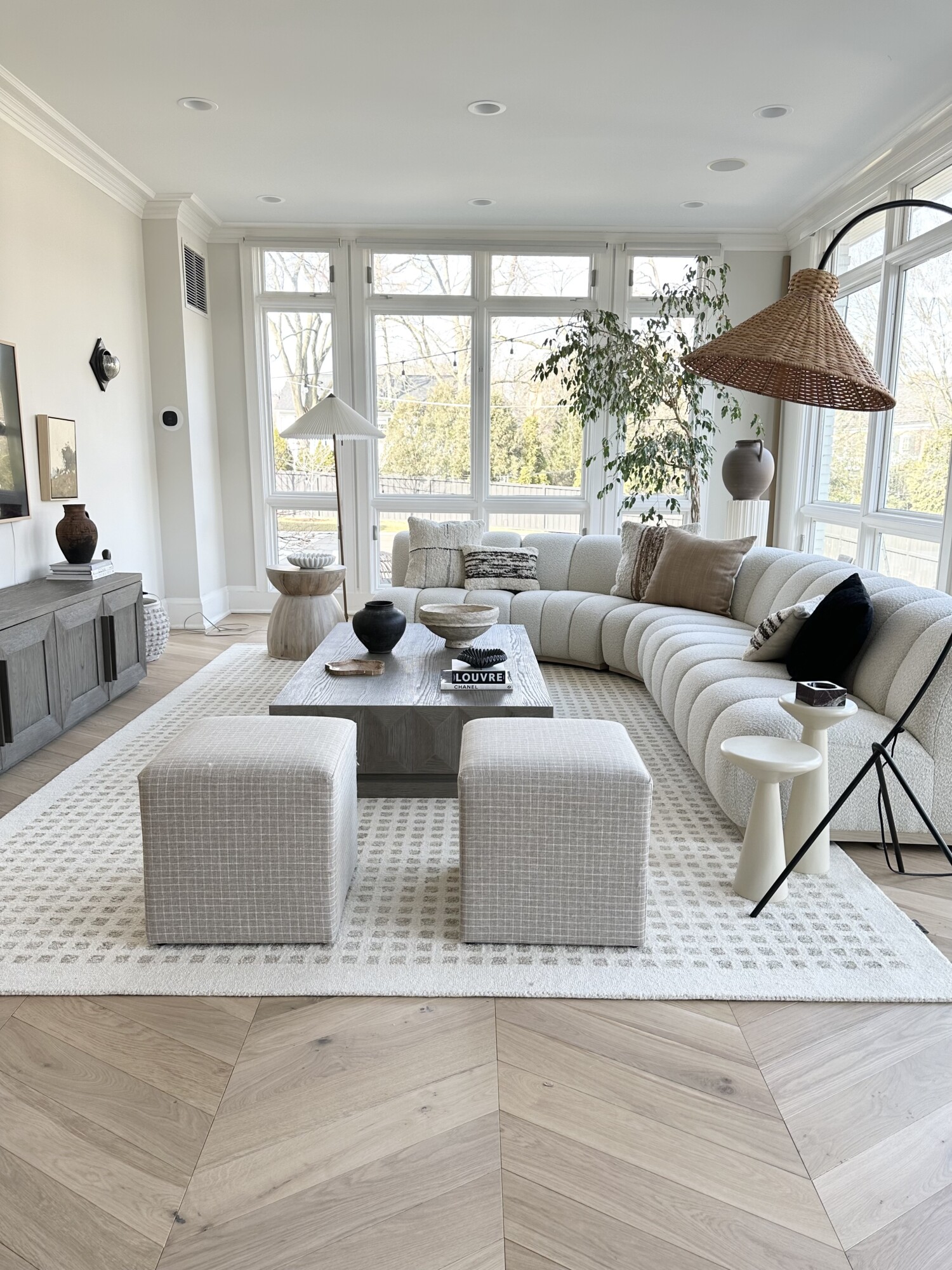 SHOP THIS LOOK: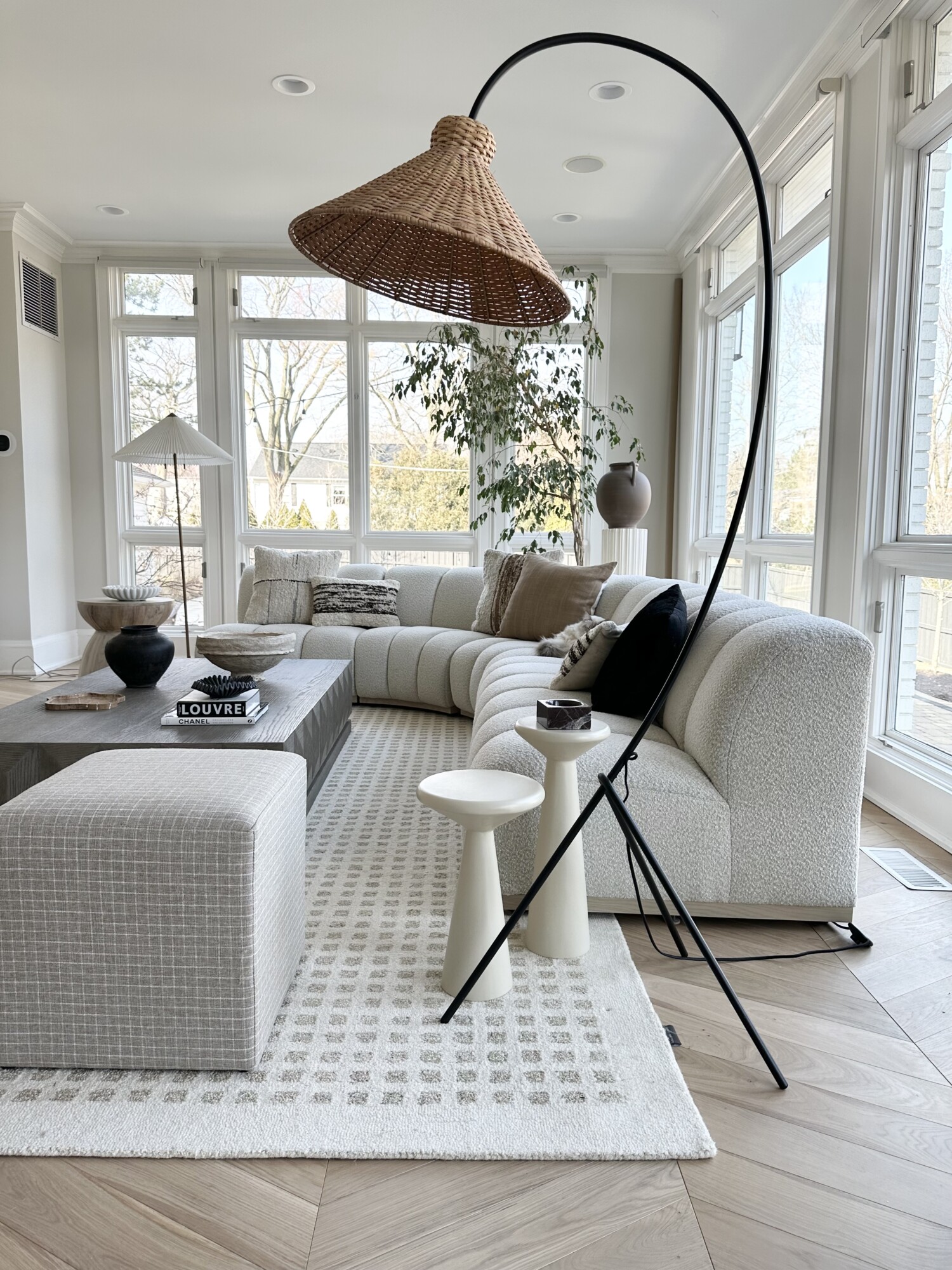 I almost gave up on this rug, but I knew it was the exact rug I wanted for this space. The minimal squares dotted throughout the rug, gave it interest without overwhelming it. My home is growing with me and I am gravitating towards a more minimal approach when furnishing it and it is making my heart so happy. I thought I needed to be like everyone else and have more in my spaces, and I realized that did not make me happy. So, since the New Year I have decided to stay true to myself and have a more minimal approach when designing my spaces.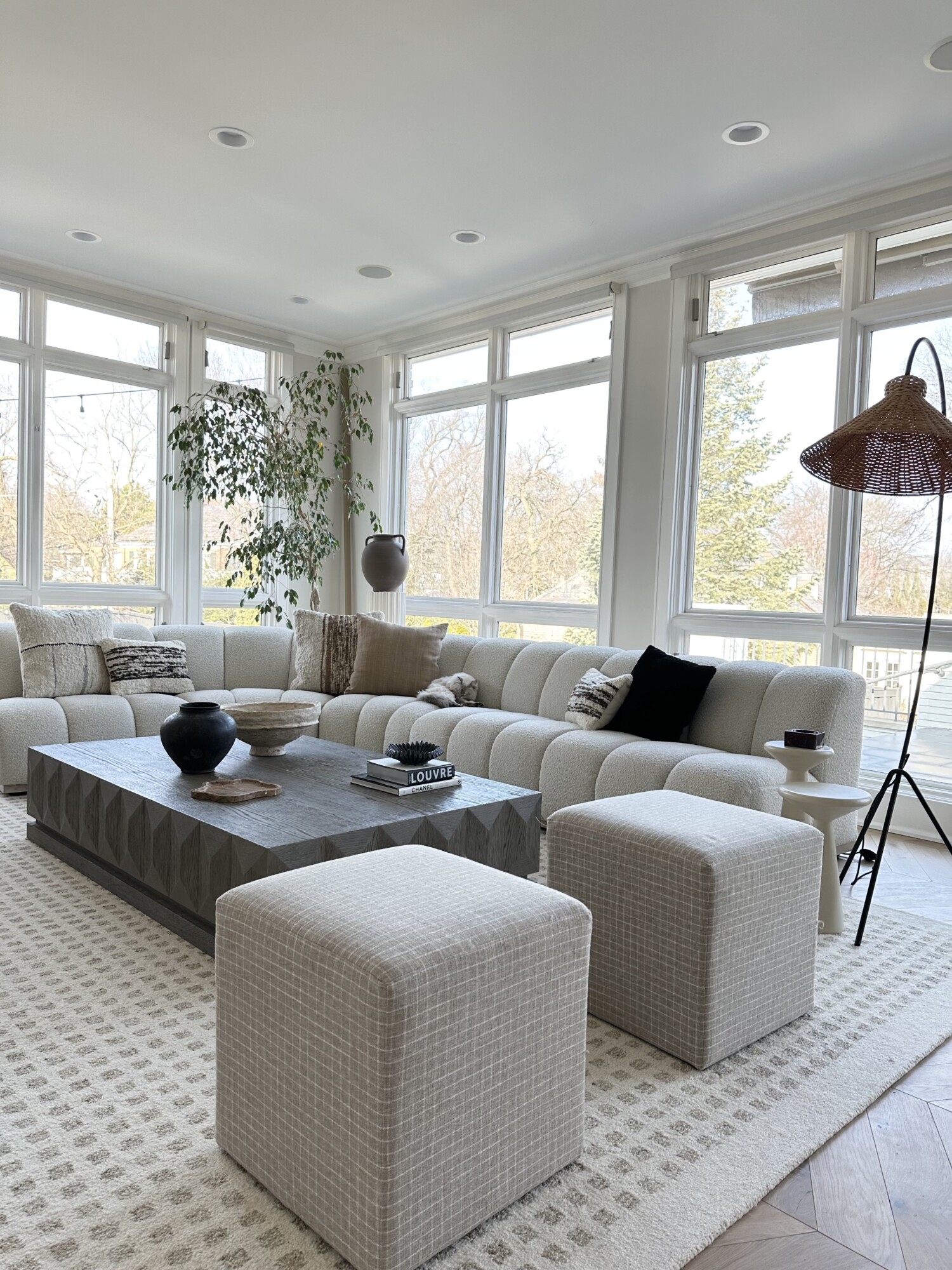 Also, when we first moved in, I wanted the sunroom to feel like it was a vacation spot with the view of the pool. So, when we recently got new floors,  I moved a lot of furniture around. The 4 white leather slingback chairs that I've had in the front room were not vibing with me anymore in there. I loved my slipcovered white chairs, but the casters were denting the floor. So, I thought of putting the white chairs that we had in our front room for 3 years around this wood table and it totally gives the room that vacation vibe. These are 4 leather slingback chairs originally from CB2 that I did not have the heart to let go of yet, although i let go of a lot already!  Thanks to my good friend who popped in to see the floors, she told me that I have to put these white chairs around the wood table and get a comfy cushion to go on top because they are kind of low. Cushions have been ordered and I will update  you once they are in! Now, this is the perfect spot for game night and for homework.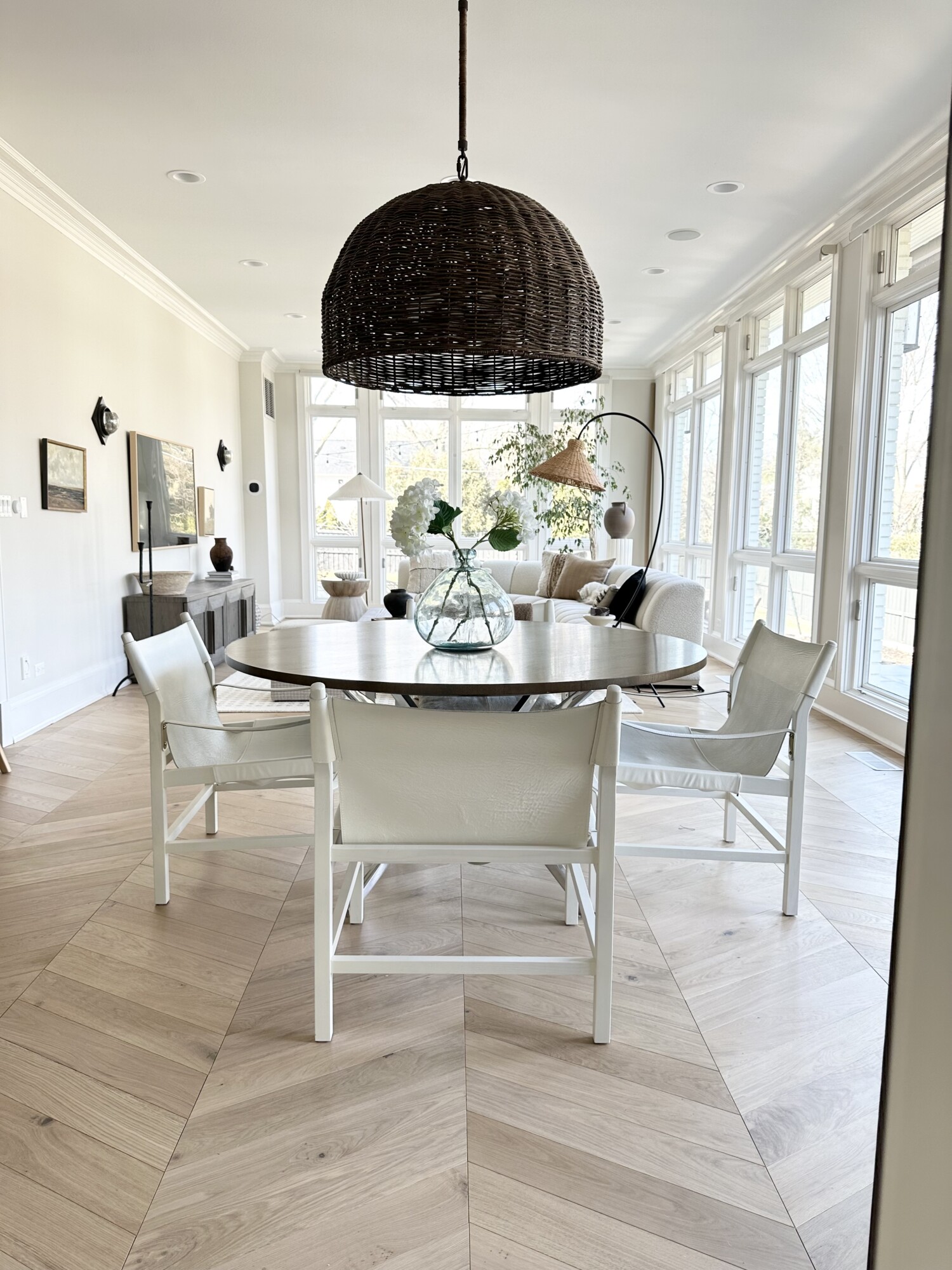 Don't be afraid to stay true to who you are when decorating. I am loving the vibe in the sunroom now. It truly feels like one of our favorite vacation spots. Tell me what you think below and don't forget to subscribe so you don't miss a beat!